Lead Time on Valentine's Day Idea She'll REALLY LOVE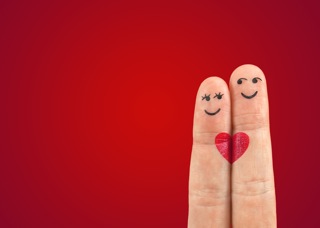 "The latest science confirms that little romantic gestures that people do in courtship and stop doing in long-term relationships are the romantic extras that are fundamental to a woman's vibrancy.
These practices radically boost a woman's orgasmic potential.
And they are essential to her mental health and peace of mind." – Naomi Watt,

Vagina
There's an entire category of romance ideas that you may overlook  because it's something women, in general, value much more highly than men:
1. Frame Your Marriage Certificate
A sweet declaration of your love that makes a lovely anniversary gift is a framed certificate of your marriage. If yours isn't "pretty," have one made by a calligrapher.
There are wedding certificate holders and lots of marriage license frames available online. Women find this sentimentality a very romantic declaration of your love.
2. Start An Expanded Orgasm Practice Together
A beautiful ritual you can share together is to start a practice of "Expanded Orgasm."
This is time you carve out of your busy lives together to connect as one in a refreshing orgasmic meditation practice.
You know how people have a meditation practice or they practice tennis together? Well, you two can start a weekly or daily practice of filling her up with the kind of orgasms only women can have.
You know how a man is "one and done" and when he climaxes, he needs a refractory period of minutes, hours or a day to recover?
A woman does not require an orgasmic refractory period. She can climax and climax and climax again and again for literally hours.
That is just how her body works.
And you can stack her orgasms on top of one another and with each successive climax; you can stretch out her moment of climax like taffy.
Because of the stroke that you learn together in your Expanded Orgasm practice, you can extend her climactic bliss for not just minutes, but hours.
It's very fulfilling for a couple to have an activity you do together where each of you gets better over time and you both enjoy yourselves.
What better activity than giving your lady ever-increasing orgasmic pleasure?
3. Bragging Rights To Sparkling Abundance
Let's face it.
Almost every women alive loves jewelry.
We love bragging to our girlfriends about the sparkly jewelry our man, our lover, our boyfriend, our husband gave
us.
Give her a reason to brag about you to her mother.
You don't need to spend much, and it's best to keep it simple (and returnable).
Just the fact that you took a risk to buy her jewelry is enough.
Don't hold back.
Be bold.
The most simple kinds of jewelry to get women are diamond tennis bracelets and diamond stud earrings. They are classic, simple and match everything.
You do not need to get her real diamonds, but it's best if the metal is real gold. Cubic Zirconia or other diamond alternatives combined with 14 carat gold are very reasonably priced and look beautiful.
Don't miss the opportunity to give her a sparkly gift because you are afraid she won't like it.
Just pick something that reminds you of her and give it to her.
If she exchanges it for something she likes better, you still get the brownie points and she will still brag about what romancer you are!
These ideas have a lead time, so I wanted you to have time to plan.
Get on it!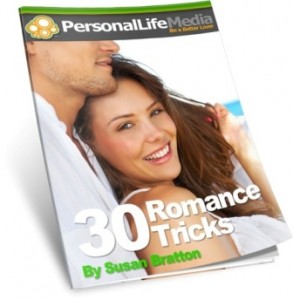 Things that take a bit of effort pay off more than that crappy supermarket flower bouquet you might have been considering.
These are from my upcoming book "30 Romance Tricks That Work Like Magic." 
Let me know how she loves your attention and advanced planning.
Happy Valentines Day!