"Are you f*#%*g kidding me?"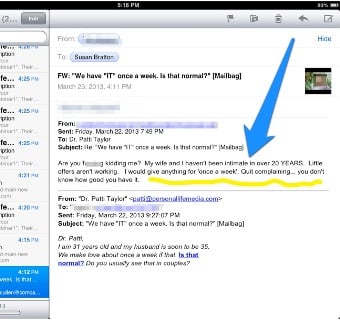 (singles click here: Date Playmates and Models Expires tomorrow!)
This guy waited too long to do something about his dwindling sex life with his wife. (see pic)
What are you waiting for, husband}
If you want to know how to make ANY relationship continually more erotic, listen to The Seduction Summit inside Revive Her Drive.
These dozen interviews cover everything from how to sustain lifelong attraction to the most advanced lovemaking techniques.
What makes this program different than ANY OTHER on the market?
Revive Her Drive 100% focused on the psychology of getting your long-term partner to want more and more of you.
The thousand of men who've already had success can attest to its effectiveness.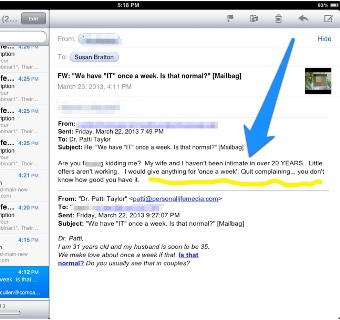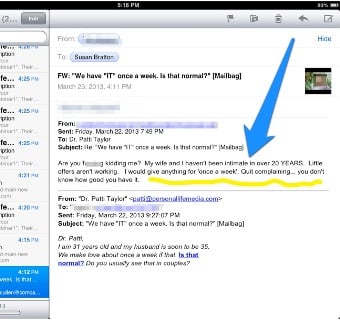 Have It Good,
Susan Bratton