Orgasmic Hypnosis: How To Free Her Sexual Inhibitions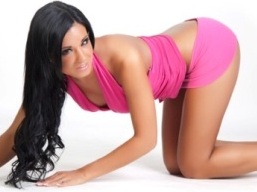 This article is about how you can give a woman orgasms while she's under hypnosis.
It's a good thing the studio is sound proof!
In fact, my friend, Mark, the Renegade Hypnotists tells me the owner of the studio came into the control room and said, "My crew came and said I HAVE to see this! The last time this happened was over 30 years ago when a band called Led Zeppelin played here."
After all, it's not every day you see a beautiful woman having wild screaming orgasms over & over while fully clothed.
It must seem like magic when Mark snaps his fingers and says "come for me" or "beg me" and this young gorgeous girl writhes with pleasure and howls like a banshee.
I did say they were screamers, yes?
So now we have video proof cute women LOVE erotic hypnotic orgasms too.
In fact, you can hear them beg Mark for more. And you can hear them scream.
Have a look. It will blow your mind.

One thing though… this is important. Be sure you turn your speakers down. Especially if you are at work.
You can see three women scream in pleasure under orgasmic hypnosis with our friend, Mark Cunningham, AKA "The Wizard of O's!"
I just finished a super-awesome interview with Mark just before he left for Vegas for his SOLD OUT seminar. We talk about how this program is so good for couples who want to get their intimacy back but whose lines of communication have gotten fouled and how this is also a great program for women who love to push the upper limits of their sexual potential.