Penodynamics [Pics]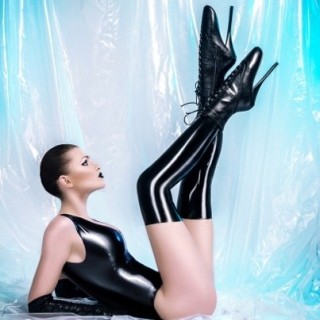 Have you heard the term, "The Singularity?"
Ray Kurzweil is a futurist who predicts that by 2050 nanotechnology and cellular level longevity medical innovation will allow us to have tiny little medical devices in our bodies to keep us alive much longer.
"The Singularity," is the moment in time when humans transcend biology and "MAN" is no longer the dominant species – that there are more humans embedded WITH technology than their are humans without any of these "bionics."
The Singularity is the end of "MAN" and the rise of "MAN Machine."
If you haven't watched his documentary (trailer is here) "The Singularity Is Near," you can easily rent it.
Abe Morgentaler, MD, the author of "Why Men Fake It: The Totally Unexpected Truth About Men and Sex," referenced The Singularity with regard to the Penile Implant.
Are you aware that you can have an implant that has a reservoir of water in your abdomen and a pump in your testicles? When you press the pump, the implants inflate and give you an erection.
According to my research, these implants allow you to have orgasms and pee the same as you always have.
How COOL is that?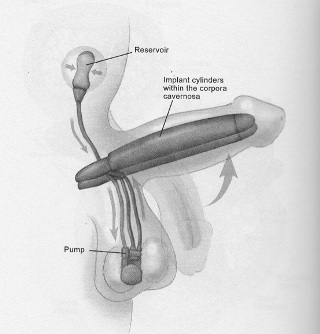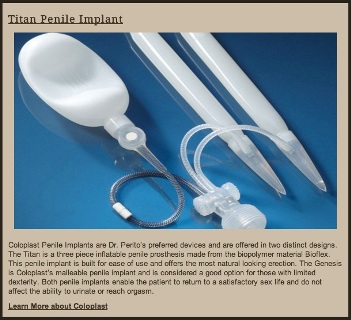 Nowadays, men have so many options to live longer and LOVE longer.
There is a tremendous impetus to continue to work out, keep your heart in good condition and have regular, healthy sex with your partner.
Many men on my list are in their 80's and having the best sex of their lives.
If you haven't yet listened to my interview with Peter Ragnar, the co-creator of the Good Morning/Good Evening Qigong practice, please do so.
Cultivating your energy with ancient movements that increase your masculinity is not only a good idea for longevity. . .
Women find men who do martial arts to be extremely sexy.
Finally, if you're having any erectile issues, I encourage you to explore the myriad options available to you.
Pump Up The Volume!