Foreplay – How To Do It Right?
Find out the unexpected surprise Brock discovered from massaging his wife's vulva using the techniques they learned on the Steamy Sex Ed DVDs.
Brock is a martial arts teacher in the Tiger/Crane style called Shaolin Kempo. And yes, as a matter of fact he does kick butt. 🙂
His wife Chloe has been able to keep a rockin' hot body through four babies and they have a pretty good sex life. But between the kids, their jobs and life in general, Brock would like to "plough the furrow" a little more often. . .
He jokingly calls making love, "Alpha man arches his spine and spends his qi."
They sometimes watched porn together as foreplay. But it was hit or miss to find something that would turn Chloe on. And often as not, she'd get grossed out by picking the wrong thing and the moment would be spoiled.
Brock bought the Steamy Sex Ed DVD's in hopes that Chloe would dig them.
3 Days Left To Get Your Copies <=== While Supplies Last
At first Brock was bummed because she got really excited about the massage DVD's instead of the intercourse or oral ones. She liked:
– Orgasmic Massage Strokes for erogenous zones and orgasmic massage
– Building Sexual Trust For Orgasmic Ecstasy through genital massage for women
and
– Expanding His Pleasure through genital massage for men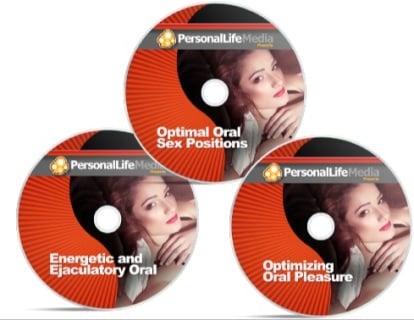 Here's what Brock discovered: A surprising Karate Genital Massage result.
It turned out that although Chloe wanted to explore sensual genital massage, she was as happy to do him as have him do her.
So Brock got his manhood touched and played with a LOT more than he had since they were first dating. W00t!
And then he experienced another curious upshot… Once he had given Chloe a few really good genital massages she wanted more intercourse too!
Like any good martial artist, Brock realized that direct attack is not always the way to move forward. The more he backed off and gave Chloe what she wanted, the more he ultimately received his desires too.
Steamy Sex Ed DVD Collection <=== 4-Day Sale Ends Sunday (Or Until We Sell Out)
Steamy Sex Ed was created to give couples the ability to come together to explore their pleasure bodies.
If you want to bring this pleasure into your life, you must act quickly.
Only 200 copies were pressed to fulfill unmet demand from last month and give others a chance to get a copy in time for Holiday gifts.
This 4-Day sale has been improved and a new Female Self-Pleasuring digital bonus as has been added for those who purchase the Best Deal by Sunday, December 15th, 2013 at midnight Central time.
Go Here NOW To Claim Your Copy <=== Steamy Sex Ed 4-Day Sale
Spend the holidays in bed making love.
Like Karate, your sexuality is a path to enlightenment.
Sexual maturation is a lifetime practice.
Getting good training is of utmost importance if you want to be a pleasure master.
Learning new techniques together brings you closer.
We will sell out.  Grab yours immediately. <=== Check Out The Steamy Details
We heard your feedback!
New and Improved:
EZ Pay is available. Digital Downloads are now offered.
The new Bonus is HOT!
All early buyers were given the new upgrades to this offer.
You never have to worry that we will sell something lower or add value you don't get.
We will take care of you.