The #1 Thing You Need To Know To Make A Woman Squirt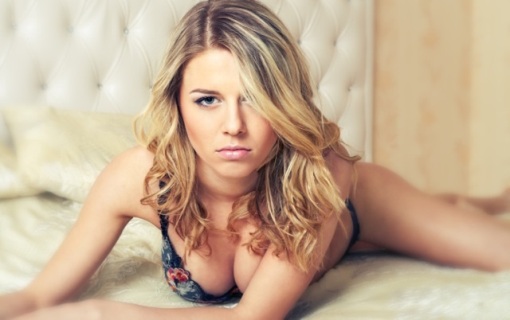 Women experience all kinds of orgasms throughout their bodies from nipplegasms to throatgasms to squirting orgasms.
YES! A WOMAN CAN SQUIRT TOO!
All women can ejaculate — which means to push fluid out — when she orgasms.
Just like a man, her ejaculate and pee come out of the same place.
You know how good it feels to ejaculate, right?
Well it feels that good to women to have female ejaculatory, or "squirting" orgasms.
You want her orgasms to feel as good as yours, right?
There are a few things you can do together to make it much easier for her to ejaculate and only one of those things is knowing the stroke techniques that help coax out her gushing 'gasms.
In my program, Female Liquid Orgasm, I give you step-by-step stroking videos so you can see how to fluidly take your lady from the beginning of a squirting date to the end where over time she's soaking a stack of towels placed under her bottom to catch all the Amrita (the liquid).
Ejaculation is easy to learn and you can get my free eBook, The Truth and Myths About Female Ejaculation when you click this link:
FREE Squirting Report <======   Fun To Read!
My program does not have porn stars demonstrating techniques on the outside of panties.
It's Robert and Ripple in a camera shot so close up that Ripple actually soaks the cameraman's pants when she comes.
You hear my voice narrating every stroke and step of the way as Robert goes through my trademark stroke sequences that are guaranteed to get her to slowly and lovingly release her delicious nectar.
Yes, you have to know what to do. That is #1. And it's totally in your control because you can own Female Liquid Orgasm and watch it before you even get your warm, clean, well manicured hands on her.
The second thing you must attend to his her comfort.
Do you two have total privacy so she can relax?
Are the kids gone? Door locked? Is the room a perfect temperature for her?
Are their towels on the bed? (a waterproof baby crib pad works great for keeping your bed dry)
Do you have plenty of her favorite lube? Tunes plugged in?
The room needs to be set just right for her with NO interruptions.
Then you simply lie her down and talk her through her first wet orgasm as you do the stroke patterns I show you in the videos inside Female Liquid Orgasm.
Her comfort and trust that you'll handle whatever comes up help her settle down and feel your strokes.
It may take a few tries — but soon she'll feel a bit of wetness and it will keep getting better and better.
Over time she will likely begin to gush from penetration during lovemaking as well as simply from certain kinds of clitoral strokes I explain inside Female Liquid Orgasm.
Wet sex is so hot.
When you grab my free report, "The Truth About Female Ejaculation," you will see an adorable video about Catherine, one of my clients who is a science nerd. You will love her!
She Can't Fake A Squirt.
Download our FREE Squirting eBook below.