Teach Her To Want More Sex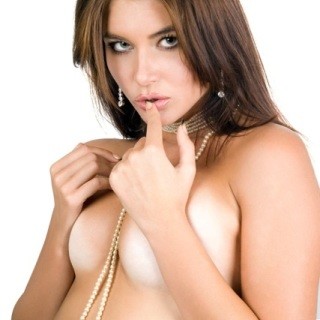 Here's a fantastic way to escalate her sexual desire over the weeks and months that you are together, so she loves sex more and more all the time.
 "TEACH HER ABOUT SEX"
Yes. It's that easy.  Here's why.
When you have a tacit agreement in your relationship. .  .
. . . something that is just the way it is naturally, that you didn't talk about but both agree on. . .
where you are the teacher and leader of sex in your relationship, you have the freedom to lead her sexually.
The most common reason a woman doesn't want to do a certain sexual thing is FEAR.
People are afraid of what they don't know.
If you teach her all kinds of things about sex, it will keep your conversation juicy and she will simply be more open to trying new things.
You will also be preventing her from cheating on you.
Men who talk about sex with their woman are far less likely to get cheated on.
You will be leading her, teaching, her guiding her and coaching her toward her sexual opening throughout the weeks and months and years.
She will be doing a wide variety of sexual things with you.
The variety will keep her turned on and wanting more new experiences with you.
The sex will get better between you because you'll be comfortable with the subject matter from the educational facts and information you always share.
This will also prevent her from cheating on you or simply ceasing to have sex with you, or make you beg for sex.
Start small. Take a little factoid from one of our emails and explain it to her.
Set yourself up as the kind of many who is always learning new things. She will look up to you.
Over time, you can get more specific and talk about certain positions or parts of your anatomy.
Teach her all about her womanly parts. Be a source of knowledge.
This will help her trust you and want to be vulnerable and intimate with you behind closed doors.
Once you have leadership and trust, all you need is presence and technique.
Presence is just putting your attention on her instead of dicking around with your phone or what ever.
And technique is easy. Just get some online home study programs that teach you female orgasm techniques and you will be the kind of guy she will open her legs to and show her precious gems.
So stay on this email list and keep opening up things that look of interest.
Pretty quickly you'll have some great facts at your fingertips for just the right moment to dazzle her with your sexual knowledge.
I remember the first time I really LOOKED at my genitals with respect and awe. Tim had been touching all my parts and telling me what they were. I was connecting sensation to the sound of the word in my mind. But soon enough, I wanted to SEE my pussy. So Tim got me a mirror and touched each part and spoke their name to me as I watched in the mirror in joy and appreciation for my own vulva.
That was a heart-opening moment to share as a couple.
And that is what happened because Tim taught me about sex.
It's not lost on me that what I do now is teach you about sex. 🙂
Go now and learn a new cluster of female orgasm skills.
The Best Female Orgasm Technique Titles <=== Check Them Out, Add To Your Collection