The difference between men's and women's sexual motivations is clear, she wants to be "adored and feel like she's sexually irresistible to her man."
What men want most is to "induce feelings of erotic fantasy in their partner through their sexual prowess."
SQUIRTING IS POPULAR PROOF.
In the book, "A Billion Wicked Thoughts" fascinating facts are explained:
—> What kind of porn men really consume.
—> The top ten most searched genres.
—> The top adult sites.
—> The most common age related searches. Surprising!
—> Men like to look at body parts in addition to videos of women in sexual situations. The parts men are drawn to are quite curious.
—> Some of the most popular sexual searches in the Top 20.
—> The reason men view porn?
—> The fascinating reason why amateur porn is so popular.
—> Top types of comments on porn.
—> The most common sexual searches are all newbie "how tos."
Men are wired to pay attention to whether their partner is engaged and responsive during sex. And with 65% of women reporting they have faked orgasms, it's no wonder men are fearful they are not satisfying their woman.
They are thinking, "If I'm not turning her on, who is?"
The more pleasure he provides, the more likely she will have sex with him again.
Squirting (female ejaculation) is an unfakable sign and is the third most popular search on PornHub.
Get A Free Report on Squirting <=== The Truth About Female Ejaculation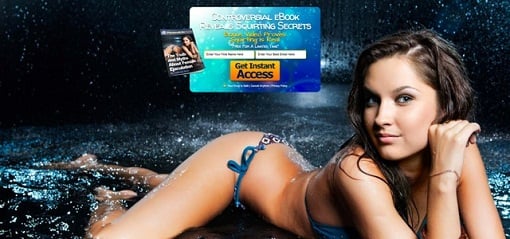 The good news is that you don't hit your sexual maturation until well into middle age and you continue to be an excellent lover well into your 50's and 60's (and for many men, they are sexually active into their 80's and beyond). So it behooves you to continue to pursue lifelong learning about both technique as well as sexual communication skills.
Thank you for being on our list and continuing to add to your body of wisdom about how to pleasure your woman.
Read the full article here and please comment if you can.
Don't Learn From Porn.
Many men who used to have libraries of porn DVD's are now beginning to collect a library of advanced sexual mastery techniques and sexual communication skills that allow to them be certain they are inducing feelings of erotic fantasy in their partner through their sexual prowess.