I recorded this video for you. Please watch.
NAKED U BONUS
Watch as I unwrap my new set of Naked U DVD's from my friend Gabrielle Moore.
Learn how you can get The Seduction Trilogy – one of my top selling programs – as a gift when you purchase Naked U.
LIMITED TIME OFFER <=== Get Naked U DVD's or Digital Video
If you are considering owning the Naked U DVD collection, READ THIS.
NEW BONUS
To encourage you to own Naked U, I'll give you a seriously valuable bonus program for purchasing my friend Gabrielle Moore's DVD collection.
I'm offering my complete "Seduction Trilogy" – which consists of 3 in-depth audiobook and ebook blueprints for how to get your lover to want to do more and more fun and exciting sexual activities with you and use seduction strategies that get your partner to be a big fat YES! to your sensual offers. (I'll include the details of that course again at the end, in case you didn't see them yet).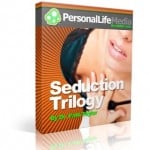 By the way…
If you already have that course of mine, I have two other options for you – that are some of my very best sexual intimacy trainings.
So if you already have Seduce Her Tonight, The Seduction Accelerator and how to Be Her Sexual Trainer (works on men too), and you still want to get Gabrielle's course – AND get a great bonus from me, just write in after you purchase and let me know that you already have this course…. and I'll give you a choice between two other highly valuable sexual pleasure courses (that I never offer as bonuses, but will give you the choice of, as you're a great customer).
Remember, there are only a few hours left to get in, and get my bonus package:
Use this link to register now.
Naked U from Gabrielle Moore DVD Collection <=== Also available as digital downloads.
HOW TO GET YOUR BONUS
Here's the information about my bonus package – so you have it handy:
I wanted to take a minute and tell you about the bonus package that I'm offering, because it's a no-brainer (worth as much as Naked U and makes what you learn in Naked U work even better).
Here's the deal – and again, this is just the set of bonus training courses you get from me – not including the awesome training you're going to get from Gabrielle:
>You get THREE courses on how to become a master seducer, a sexual genius, whose partner loves your offers for intimacy – that literally does the work of seducing your partner for you.
Each of these is a professionally recorded and edited audio course done by Sloane Fox in her sexiest, sultriest voice, that features Dr. Patti teaching her best techniques for creating a lifetime of sexual pleasure that just keeps getting better.
SEDUCE HER TONIGHT
The first course teaches you how to give her multiple choice options so there's always something she can say yes to.
SEDUCTION ACCELERATOR
The second course is Dr. Patti's most in-depth psychological systems for creating sexual tension and excitement as well as making you a sexual leader – and it is literally a detailed roadmap for unleashing her inner sexual animal in a way that feels totally "right" and safe to her.
BE HER SEXUAL TRAINER
You also get a course that teaches you the psychology of getting inside her sexual fantasies and bringing them out into the light.
Why is it important to understand the psychology of her sexual fantasies?
Well, to start with, I believe that the psychology is a LOT more important than the "techniques" for having a HOT sex life. In this course, called Be Her Sexual Trainer, you apply individual and social psychology insights to the specific task of getting inside her deepest desires.
Sexual fantasies reveal to us some of our deepest desires. They override our ideas about what we think we should or shouldn't want, going straight to the source of desire instead. Imagine what your life could be like if it were somehow possible to fulfill all of your sexual fantasies?
I learned seduction psychology as a reaction to failure that guys had trying to implement techniques without knowing seduction. The techniques won't work until you understand the power of seductive psychology. Leading a woman toward her sexual potential doesn't start with female orgasm techniques, it starts with seduction.
And THIS is why The Seduction Trilogy has worked for countless men and women in accelerating their sexual pleasure and intimate connection. In this in – depth audio course, Sloane and Dr. Patti will walk you through the methods you can use to create irresistible sexual offers that will help you get all the awesome, amazing sex you crave.
In this bonus package, you're going to get THREE complete, advanced audiobook and ebook courses on the process of seducing your lover and surfacing their deep desires into the light of love.
It's actually not as hard as some people think – as long as you have Dr. Patti's amazing formulas.
And these courses will give them to you – including ALL of my favorite Feelings Inventory, Needs Inventory and Sex and Love Style Guide – with "fill in the blanks" templates for all of the key elements.
I want to mention something: The programs I've listed above – that you're going to get in this bonus package – are taught in my high-end, super-advanced Mastery University course on having the ultimate sex life of your dreams.
The upgraded version that you're going to get was originally $97 PER unit for the courses. That's not a made-up number, or an exaggeration. That's what people actually paid (and if you've seen the video testimonials from people who purchased, then you know it was a bargain at that price).
Because I believe in Gabrielle's Naked U training program, I'm offering these three awesome audiobook and ebook training courses – all taught by Dr. Patti and recorded in Sloane's arousing voice as a limited bonus, when you use my link to purchase her DVD or online video collected called Naked U:
Gabrielle Moore's Naked U Program <=== Own THIS And I'll Give You The Seduction Trilogy
This is the only bonus package that you will find anywhere that will make Naked U work even better – I guarantee that. It's the systems I've used to help TENS of THOUSANDS of lovers have a rewarding, satisfying, wonderful sex life that keeps getting better over the years.
And I believe the combination of these videos from Naked U, combined with The Seduction Trilogy's amazing communication skills, will make you one of the top 1% of all lovers in the universe.
Instead of disappointing, you will DELIVER!
This is the first time I've ever offered a bonus of my product for the purchase of anyone else's programs.
Take advantage of my desire for you to have both technique and communication skills together. One doesn't work without the other. So just knowing techniques is nice, but if you can't get your lover to respond to them, what's the use? Knowing how to lead your lover toward more pleasure, which is what the Seduction Trilogy is all about, makes your purchase of Naked U go from just a DVD you watch to techniques you USE!
Hey, I can't make all the greatest content in the sex business. And when I see a program that I think is EXCELLENT and will give you and your lover more pleasure, I want to use all my best ammo to get you to give it a try.
So I'm bribing you with The Seduction Trilogy as a bonus for purchasing Naked U.
Naked U and The Seduction Trilogy are like peanut butter and chocolate, mouthwateringly delicious together.
IF YOU'VE ALREADY PURCHASED SEDUCTION TRILOGY FROM ME
If you've already purchased Naked U, send us your receipt and we will put Seduction Trilogy in your membership area.
If you already own Seduction Trilogy, we will offer you alternative options so you are sure to get a bonus from us.
Forward your receipt to [email protected] com and our Customer Care team will take care of you.