Hot Sex Positions For Older Wives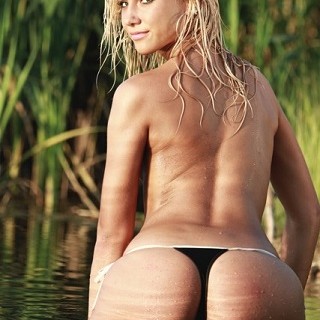 Here's an email from Robert with three sex positions he and his wife use now that he has Revived Her Drive:
"I am a 66 year old man and have been able to revive the drive in my wife to where we now have sex every other day. Since she is four years younger then myself she is still working and comes home tired most days. But after dinner and a full body massage she is usually able to have multiple orgasms if I massage her clit until she has her first and then start on her g-spot with the come here stroke. I have even gotten her to ejaculate some times but not consistently. We have not had a gusher yet.

But what I am writing to you today about is some of the positions we have adopted that may be of benefit to other older couples. As an example we have found that side lying on the bed with our heads at opposite ends makes it easy for me to work on her clit and g-spot while she gives me oral sex. This stimulates her in three locations while giving me some mind blowing oral.

We have also found that I can last a l-o-n-g time if I stand at the side of the bed and then give it to her in multiple positions just changing the position of her legs and he even side laying.

Another positions that is very good for the both of us we call the bronco. I lay on my back and she mounts me like the cow girl position but places her feet under my arm pits and then leans back placing her hands on my knees. In this position she slides back and forward on my cock like she is in a competitive rowing seat and I can thrust up at the end hitting her g-spot perfectly. This usually results in her having two or three orgasms as I build up to one very rewarding orgasm.

Hope this can be of help for older couples or some one with a disability."
Robert
Note:  Revive Her Drive is a series of audiobooks where I explain the four step process for turning your wife back on. You listen, customize your game plan with the ideas in the audiobooks and start getting your wife to want to have sex with you again.