Where To Touch Your Wife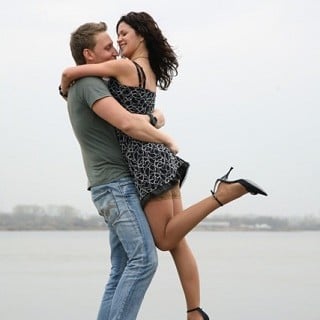 Are you a cuddle monster who loves to touch and be touched?
TOUCH TECHNIQUE
Would you like to have an erotic encounter just by discreetly touching your wife?
The subtle technique described on this page had one man write,
"Had fun doing this with my wife, surprised her and I got pounced on in the kitchen, then led to the bedroom. Awesome art of gentleness always works." — Rick
The woman who came up with this (the brilliant Susan Bratton) is a personal friend with a model marriage — the real thing — so you can trust her advice.
This will increase the affection in your relationship.
And who doesn't want a little more affection.
You won't believe where it is you touch!
Rejection-Free Affection.
Here's a letter from DW, a massage therapist who tried the touch technique exactly as described in The Passion Patch. He had one of his most erotic encounters in a while just from discretely touching her while they watched TV on the couch.
Dear Susan,
I recently purchased your Passion Patch downloadable book I already understand and employ a high degree of touch before and during lovemaking. I am professionally trained on the various aspects of touch, from a therapeutic perspective.
A PURELY EROTIC ENCOUNTER
Also, prior to my purchase I already appreciated the degree to which my wife responds to touch (which is usually favorable) in what I know to be all her "favorite spots."
I bought The Passion Patch mostly out of sheer curiosity.
That night, within minutes of receiving it, I discreetly trialed my new information ( I added a few of your techniques to our usual repertoire: the hair strokes lengthwise, the wrist circling, the finger brushes on her cheeks, some soft kisses near her eyes ) as we snuggled on the couch watching TV.
She was running the bathwater herself within the next half hour…(her idea)
And after an amazing bubble bath together… needless to say we both experienced a very happy ending to one of the most purely erotic encounters we've had in a while.
The Passion Patch: The ONE Place To Touch Her To Arouse Her In 30 Seconds Flat <=== Download Your Copy Now
Very cool. I am certain that taking a bath together and making love was not on her list of things to do that evening.
I think one of the most interesting things that occurred for me after reading your materials, was that as I touched her, I was more focused on elements and nuances of her physique and response that I know we probably miss or ignore when we're in a hurry to get to the finish line.
Just simply slowing down and taking time to more fully appreciate her body seemed to be an important part of it all.
Anyway – the whole experience that night was loving and extremely sexual, and absolutely awesome and well worth the price!
I got well more than $7 in satisfaction on night one. Thought you should know.