Discover How Dr. Joe Vitale Creates Success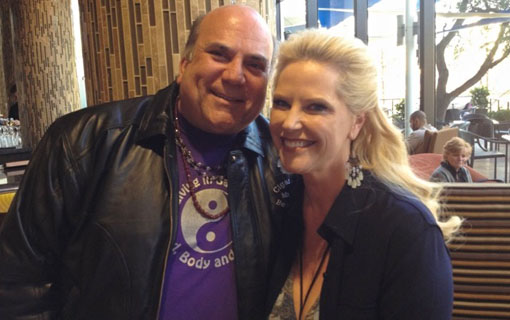 "How about a nice Maserati Grand Tourismo Cabriolet?"
Hi Sweetie Pie!
Hope you are having a great day. Listen, there is someone I want you to meet.
In this picture I am with Dr. Joe Vitale. He is an inspirational man.
My friend Natalie Ledwell over at Mind Movies is hosting a Live VideoCast this Saturday, Jan 31st, with Joe Vitale.
I've arranged for you to have a VIP ticket to this event about how to get the life you want"
A VIP Ticket Is Waiting For You You Will Come Away JAZZED!
Space is limited. This will fill up. Get your ticket now.

JOE CREATES SUCCESS
Joe will explain how you can visualize and attract all the love, money, success and happiness you want in your life.
How about a nice Maserati Grand Tourismo Cabriolet?
He's REALLY fun and interesting.
And if you want to actively create the life of your dreams starting now, watch and Joe and Nat talk about:
The 5 types of affirmations that guarantee total success (Most people do this totally wrong all the time!)
The one thing to avoid when you are verbalizing your personal goals.
How to use imagery to create the MOST receptive mental state to achieve your dreams.
Why music is your 'secret subconscious success weapon' to active the Law of Attraction in your favor.
The 3 step process for surrendering control to the universe and allowing it to deliver you what you most desire (This is super effective for people who find it hard to 'switch off').
Your mind is either your friend or your enemy.
MAKE YOUR MIND YOUR FRIEND
Learn how to harness these fundamental success rules and strategies from two people I respect, admire and appreciate:
Spots are limited so make sure you get yourself a ticket right away!
It's not too late to make this the year you start really feeling progress in a BIG way.
See ya there?
Manifest Your Maserati!
If you could buy any luxury car you wanted, what would you pick? Obviously you know what I choose! Heh. Hey.
I think you'll love Joe Vitale. He's a cool dude and loved by literally millions around the world.
Give him a chance to light a fire under your butt.