Discover How To Unleash Her Deepest Fantasies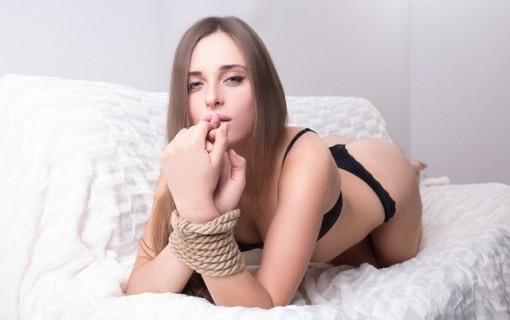 Exposed! A deep dark secret lurks in minds of women.
Whether you realize it or not, your wife or girlfriend…
Desperately Wants you to Dominate Her In The Bedroom!
Here's how you can safely give your woman the ultimate fantasy experience she's been craving ever since she first heard those famous erotic BDSM Novels that everyone's talking about!
Namely… we women get uncontrollably turned on at the idea of being dominated in the bedroom.
There's just one problem. Your wife or girlfriend probably doesn't know to ask you for what she wants when it comes to being dominated. There are a few reasons for that.
#1 – She doesn't want to sound old fashioned OR lose her friends, peers, and especially her man.
#2 – The very act of asking you to dominate her kind of kills the fantasy for her. She wants you to just DO IT. She wants to be on the receiving end of a naughty surprise rather than having to ask you for it.
#3 – She might be afraid of getting physically hurt. There is a right way and a wrong way to play with BDSM, and she might be afraid of what'll happen if things go wrong.

SAFE SEXY FUN
But none of those reasons stops her from fantasizing about you taking control in her most private moments.
So far the only way your woman has been able to experience it is in the safety and privacy of her own fantasies.
That's going to change starting today!
"Here's your step-by-step video guide to becoming her own personal fantasy lover!"
For this reason, I decided to create a step-by-step method to make you a bondage sex master tonight!
And this method will work:
Even if you have never had bondage sex before.
Even if she has never wanted to try it because she didn't feel safe
Even if she is really shy.
Even if she is too conservative in the bedroom.
This is from my girlfriend, Gabrielle Moore. It's HOT. And I want you to up your skills and make her fantasies come true.
This is a limited time specially priced offer for a brand new video from Gabrielle. Don't delay!
A Curious Beginners Guide To Kinky, Exhilarating
and Totally Safe Bondage Sex.