How To Train A Woman To Please You In Bed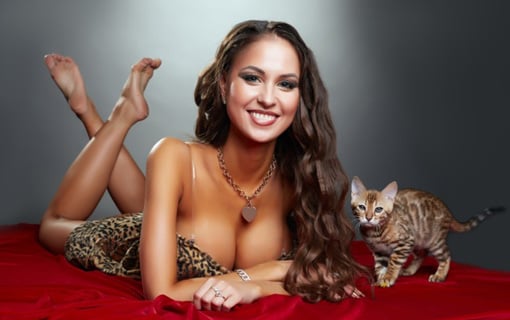 Here is a letter from my friend and peer in sexuality coaching, David Shade, that is exactly the advice I give men all the time:
David says, "I suppose it's about time I addressed this:"
Why do we do all the work anyway? Why don't women buy programs on how to understand and please men?
Let's be honest, the thought crossed your mind at least once, right?
Here's a very blunt note I just got from an email subscriber:
"Hi David,

"This is going to sound crass and without compassion, but why do we (us guys) have to do all the training, and spend all this money to learn how to talk to women?

"Why can't they just change their minds?

"One would think us guys are the adaptable ones and the women are incapable of any modification of their attitudes.

"At this point, who cares, let them rot in their own mental issues, why the hell do we seem to always be the ones that have to put the toilet seat down?

"Any solution to my bad attitude would be appreciated!

"Jon"
My thoughts…
…First of all, the toilet seat comment was funny.
And now I'll solve his bad attitude:
Men lead. Men get things done.
Strong men who know how to do it properly are admired and DESIRED by women.
That is why WE are the ones who have to do all the training and spend the money and time.
If she did all the work, then she might feel like she owned YOU.
And that would turn her off and dry her up. If you know what I mean.
So Jon, stop whining and get to work. Everything you want is waiting on the other side of a little "elbow grease".
A woman can be trained to please you, in all the ways you ever dreamed. And she'll love it!
I'll show you how…
If you want to know just how much opportunity is there for men who want to learn, check out The Secrets of Female Sexuality.
Give women incredible pleasure,
David Shade
See More Masterful Lover Training From David Shade. Please make sure you are logged on to your Personal Life Media account to see the links.