The Easiest Way To Meditate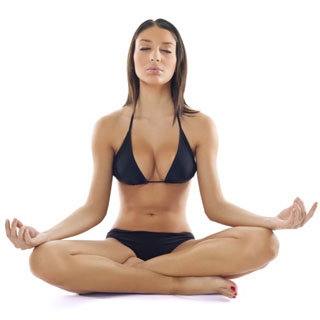 Guided meditation is the most effective tool in existence for making meditation easy – and for enjoying all its life-changing benefits.
Let me put it this way: if you want the most efficient way to get and stay physically fit, you don't just go to gym and wing it – you get a trainer who shows you how to work with your body and stay motivated.
Same goes for your daily meditation practice.
Sign Up for the 9-Day Guided Meditation Experience
10 MINUTES TO CALM
Meditating daily is not enough. What you need is to meditate daily, with the right guidance and technique to access, nurture and grow your deepest reality-bending powers.
That's where guided meditation comes in.
Having an experienced meditation coach guide you through your meditation…
Using the right triggers, words and scenarios to get you in the right frame of mind, body and spirit…
Getting your pacing and breathing just right to ease you into a higher state of being, and keep you there…
And even using specific sounds to deepen you and detach you from your conscious thoughts…
This is precisely what it takes you awaken the full power of your conscious practice!
And It Doesn't Even Matter If You're An Experienced Meditator… Or A Complete Beginner.
Guided meditation works for anyone. And it can elevate anyone's life in surprising ways.
This is put on by my friends Amish and Puja.
They have poured their lives into helping you become a meditator.
If you've been considering meditation, this is HIGHLY recommended!
You will get so much valuable info from this, I hope you take the time to check it out.
I love to meditate… it sparks my creativity and calms my stress. Sound good?
Sign Up Here ===>