Activating Your Feminine Sensual Power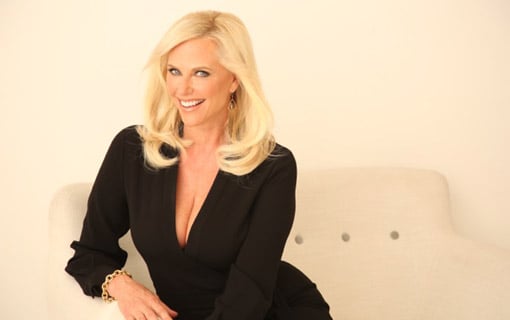 How would you like to increase your ability to receive pleasure, deepen your intimacy in all your relationships and have the courage to love fully with an open heart?
Speak your truth, set boundaries and ask for what you want.
Rejuvenate your sexual vitality — and discover new ways of making love.
Learn to love your body and heal old body-image issues.
Fuel your creative gifts with orgasmic energy.
Discover the joy of living each moment as sacred.
REGISTER FREE TO LEARN MORE
I'll give you a secret: The key is to align with your sacred feminine life force —your Shakti.
But our hustle-and-bustle, fast-paced life often leaves so many women depleted and disconnected from this essential feminine energy that is the gateway to authentic feminine power, ecstatic joy and a positive relationship with your body.
That's why I'm thrilled to share an online event I'm a part of, called The Shakti Summit, taking place July 8-9, 2015.
Please go now and sign up with this Free Pass for the Shakti Summit for women and listen to me explain: How To Enter a State of Rapture with your Beloved
Have you been to the outer reaches of sexual bliss? Have you felt Source, God or Spirit in your rapture with another human being? Join in as Susan explains how Expanded Orgasm — extended peaks of intensifying pleasure — can put you in a meditative, conjoined trance state with your lover. How the two of you can connect to source while being as deeply, limbically resonant as two bodies can be. The practice of Expanded Orgasm is intensely pleasurable and rooted in Tantric tradition. It's something partners of any sexual orientation can do together for their whole life long. Expanded Orgasm is nurturing, healing and fills you with orgasmic vitality. You will learn how easy the technique is and how to do it in this session.
Dream Questions Answered:
What is an Expanded Orgasm?
Describe the Expanded Orgasm practice.
How is this different than genital massage? How is it different than Orgasmic Meditation or DOing (Deliberate Orgasm) or any of the other similar practices in this lineage of clitorial stroking?
How do you do Expanded Orgasm?
Does Expanded Orgasm work on men?
What is the most challenging part of having an Expanded Orgasm practice?
How is Expanded Orgasm like meditation?

USE YOUR FEMININITY
If you'd like to learn more about the mysteries of your sensuality and feminine energy, so that YOU can become a magnetic source to all of your heart's desires, then you'll want to participate.
I'm joining some of the most awe-inspiring speakers — including people like our Sex, Love and Intimacy Coach Sheri Winston, Sai Maa, Jeff Brown, Sally Kempton, Marc Gafni and others — who will share how you can live the wisdom of your feminine essence by accessing the Shakti fire that is available to you.
Register for The Shakti Summit now. ===>
If you're looking to activate the infinite potential you hold, I urge you to join this summit.
Susan Bratton CEO and Co-Founder of Personal Life Media, trusted hot sex advisor, author, speaker and TV celebrity.  She is a champion and advocate for every man and woman who dreams of a passionate relationship. As CEO of Personal Life Media, Susan has authored 20 books and programs including Relationship Magic, The Passion Patch, 30 Romance Tricks That Work Like Magic, Revive Her Drive and curated the Steamy Sex Ed™ Video Collection. Millions have been touched by her articles and books, many of which she gives away free of charge through her Insider's Club newsletter and website at http://personallifemedia.com. Susan is known for her compassion and fearlessness in teaching the fundamental techniques and communication skills that make for crazy-good sex and deeply connected relationships. And who doesn't want a little more of that? She distills these basics into simple practices that millions of her fans and followers use to get on an upward pleasure spiral that lasts a lifetime.