Making An Intimate Connection With Passionate Devotion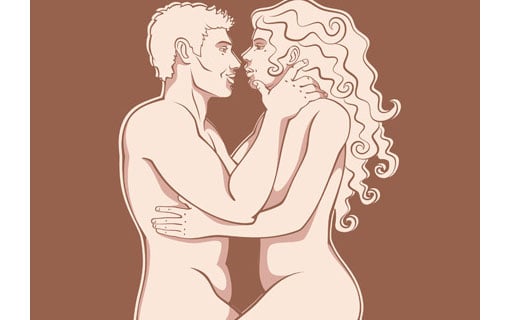 Does she wildly give her body and soul to you?
The "superglue" of devotional love and passion is what?
Do you have passion beyond "normal" – her heart, body and soul wildly given over to you?
Most people date and love backwards.
They try to "attract" a partner from the outside in.  They send signals that attract surface to surface.
Even once inside a relationship or marriage – they try to "win" points from the outside in.
But what if you could INSPIRE DEVOTION moment-by-moment?
From the inside, out?
And right from the start?
There's an extreme difference between the two…
◙  Devotion means passion beyond "normal" – and their heart, body and soul are wildly given over to you…
◙  Devotion means your connection deepens through good times AND bad – and can't collapse or fizzle when it hits obstacles
◙  Devotion means loyalty – so you can relax into your love relationship
◙  Devotion mean your partner ADMIRES the person you are and the relationship skills you've learned and offer
The only way to get that level of devotion is to inspire it by having the skills that get "beneath the surface"
My friend, the extraordinary teacher Adam Gilad, will be leading a LIVE FREE ONLINE training event this Thursday Evening, March 3, 9 PM EST, 6 PM PST on…
Right now…
These Skills WORK whether you are single and looking – or already in a relationship!
If you want to make any intimate connection SIZZLE with passionate devotion…
Then you want to join this special live FREE training…
Get a front row seat at this live online training for Thursday
Adam has been teaching this course to both men and women with extraordinary results…
◙  Failed dating turns into success
◙  Girlfriends suddenly "materialize"
◙  Marriages and relationships deepen with new laughter, compassion and depth…
All because of these 3 EXACT SKILLS.
Here are some of the things people are saying about Adam's system…
This training…
"… (took) me further into self-love and confidence than I thought was possible…"
"… this goes so way beyond dating and connecting with quality men –it's showing me how to be inspired and inspire others!"
"I use these skills with my daughter as well as my husband!"
"…my girlfriend looks at me with new eyes – admiring eyes"
"…I have never in my LIFE considered seeing, feeling or treating a woman "beyond" her personality into the love she is yearning to be – as you describe."  You blow my mind.
This is YOUR time.  Today.
So…
◙   if you want to meet your passionate partner – or deepen the relationship you have now into higher cycle of respect, passion and gratitude…
◙   if you want to connect more deeply than ever before…
◙   if you want to avoid mediocrity and fizzle which happens to so many couples…
◙   if you want to inspire an amazing partner who inspires you…
◙   if you want to gain a whole higher – and inspiring – level of relationship skills, register now and attend this LIVE event on Thursday.
Go get your seat here now for this limited live online training for Thursday!
<==== REGISTER HERE