FREE eBook: 10 Discoveries About The Brain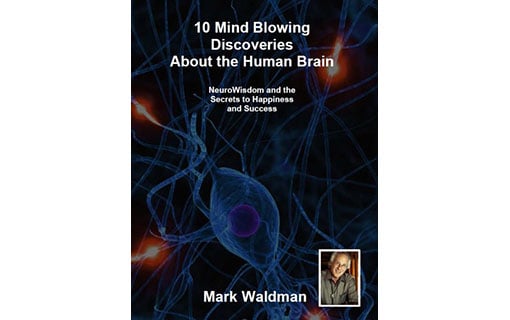 Free book: "10 Mind Blowing Discoveries About the Human Brain"
Helps your brain focus on happy living.
NeuroScience has shown that your thoughts have the power to change the structure and functioning of many other parts in your brain. Even a single word can influence the way perception occurs and the way your brain functions.
This means life is a lot simpler than we thought —we just have to help our brains focus on the information that supports us in living happy lives.
That may sound simple, but neuroscience is revealing some powerful information about how your brain works.
Get the newest discoveries about how you can improve your brain with Mark Waldman's free ebook 10 Mind Blowing Discoveries About the Human Brain.
BRAIN BOOK
Mark Waldman is one of the world's leading experts on consciousness, communication, spirituality, and the brain. He is a revered faculty member at Loyola Marymount University's College of Business and the Holmes Institute. Mark has authored 14 books, including the national bestseller, How God Changes Your Brain, an Oprah pick for 2012.
Don't miss Mark's mind-blowing eBook. I highly recommend it!
<=== A Gift For Your Happiness