Neutralize The 3 Root Causes Of A Bulging Belly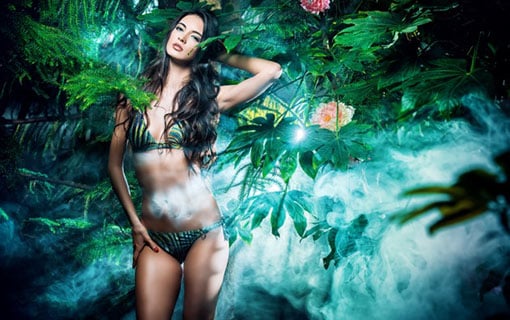 Beware! More health marketing bullcrap.
"At this very moment there's a chemical hurricane swirling deep inside your body."
The food marketing industry continues to churn out expensive drinks that are almost as bad as soda…
Coconut water, maple water, kombuchas and green drinks are the latest fad foods.
You have to be EXTREMELY careful that what you are consuming is actually healthy. Read on.
ADD
GREEN POWDER

TO YOUR WATER DAILY

Most of the above are loaded with sugar unless you read labels and choose brands that don't add sugar. And agave nectar is still sugar.

DRINK THE "RIGHT" GREEN JUICE

I am 110% in favor of you drinking more green juice. But juicing is time consuming and MESSY.

Buying green juice is a fantastic alternative to juicing except that most green juice has pineapple or apple juice in it, which again, is SUGAR.

That's why I was thrilled when my friend Drew Canole of FitLife.tv invented Organifi Green Drink.
JUST MIX THIS POWDER WITH WATER
You just mix his green powder with your water and it instantly reduces the acid in your system and feeds you important nutrients.
Best of all, Organifi Green Juice ingredients are simple, healthy and natural:
Ingredients In Organifi Green Juice: Matcha Green Tea, Wheatgrass, Ashwagandha,Turmeric, Lemon, Coconut Water, Monk Fruit, Chlorella, Spiraling, Moringa and Beet.
No bitter, grassy taste — only a sweet, minty, lemony cocktail of super-absorbent nutrition. Drew tells me it's the Monk Fruit that gives it the sweet taste without adding any sugar to your body.
2 SIMPLE THINGS THAT IMPROVE YOUR HEALTH
If you want to do two simple things that will powerfully improve your health and energy.
1. Eat more vegetables with every meal and
2. Drink more green juice.
Drinking Drew's Green Juice is like eating 3 big kale salads in one glass.
You're actually drinking your salads!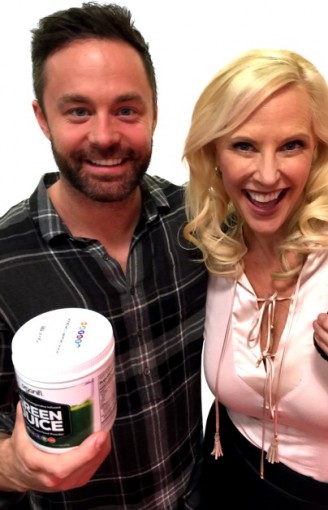 SUZ WITH DREW CANOLE
When I am not at home drinking fresh cold-pressed vegetable juice, I chug a glass of Drew's Green Juice for the day and I'm good to go. It puts a smile on my face.
Make it easy to burn fat, boost energy and increase your metabolism.  Go Green!
It's only $1.36 per day and I really want you to go to Drew's site and scrutinize what he says. You will learn a LOT and become healthier just by learning about the benefits of vegetable juicing… (and he makes it so easy with the Green Juice powder).
I'm all about your body, mind and spirit.
I truly do walk my talk. I drink a green juice 5 days a week at least. It's a simple way to get more vegetable nutrition quickly and efficiently into your body.
I trust and recommend Green Juice powder by Drew Canole.
<=== Slims You (and your belly)