11 HOT Spots Between Her Legs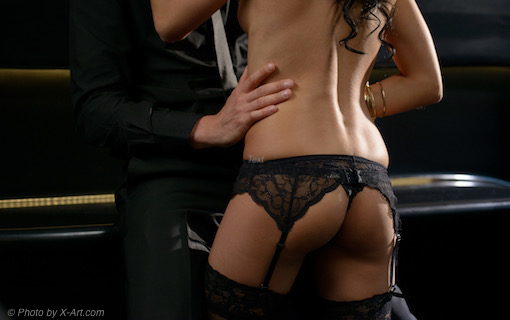 Want to melt your lover's brain as you slowly, lovingly, and masterfully slip your fingers deep inside her warm, luscious love pot?
Our favorite clothes-hating girlfriend is back with some of her most scandalous fingering tips and techniques you won't see anywhere else.
But remember, don't get too distracted by her sexy stripping teachers. They're hot, sexy, and ready to show you everything they've got…
And while that means you'll get to see more than what you've bargained for, you have to remember they're teaching you some really powerful fingering techniques.
Techniques I want you to use on your lover (or future lovers) as soon as you can.
Check out Gabrielle Moore's fingering video…
Watch as her brain melts when you start combining these "magic" spots to form an erotic explosion!
This video will inform you how you can WATCH:
▶︎ A step-by-step VULVA MASSAGE video demonstration that drives her insane and practically has her begging to have you inside her.
▶︎ An explicit video demonstration of how to explore the two most magical spots inside her vagina The G-Spot and the A-Spot. Both of these lead to explosive, body-quaking orgasms where she can barely control herself.
▶︎ If she's craving something deep and wide inside of her, we've got you covered. We'll give you a step-by-step guide on how to fist her in a safe, yet deeply satisfying and erotic way. You'll enjoy the feeling of power and control when she opens herself to let you inside her
When you go watch this video you'll learn how you can experience the following:
▶ You'll learn how to use your fingers for anal play. You'll learn the 3 techniques you must master before you get started. How to perform the "rosebud massage" to get her aroused and excited for back door fingering fun. How to work her g-spot and her anus at the same time for complete sensual overload.
▶ You'll also learn how to produce an anal g-spot orgasm that sends her into orbit.
⇐ Watch Video