Chi Breath Technique For More POWERFUL Erections
Chi Breath drives LIFE FORCE into your penis.
Here's technique to help you get hard and maintain your erection…
Look, I have one more double-barreled bonus to get you off the fence to purchase Multi-Orgasmic Lover before the Special Offer Expires.
How To Keep From Going Soft (VIDEO) Fast Forward to 2:16:36 <=== Videos Expire June 1st.
You may be wondering if the ME Breath will work for you if you struggle with ED, or you're relying on Viagra, Cialis, Levitra or some other pharmaceutical to get hard. Because there are some guys who can't easily GET HARD, and for you guys — I have the solution for you.
The technique inside Multi-Orgasmic Lover for Men is called The Chi Breath. It is awesome at giving guys more powerful erections. (scroll down to learn more)
BREATH BUILDS ERECTIONS
If you are a guy who has challenges getting hard, this bonus video called The Chi Breath shows you how to bring energy into your genitals to build stronger, longer-lasting erections.
How To Keep From Going Soft (VIDEO) Fast Forward to 2:16:36 <=== Videos Expire June 1st.
CHI ENERGY BREATH MAINTAINS ERECTIONS
So far we've been explaining how you bring the energy UP your body using the ME Breath to increase your stamina.
The CHI Breath is a variation of the ME Breath that carries power DOWN your body. "Chi" means "energy", and the Chi Breath drives life force to your penis.
It's the best natural erection enhancement I've found.
Just watch the video inside Multi-Orgasmic Lover for Men to learn the Chi Breath.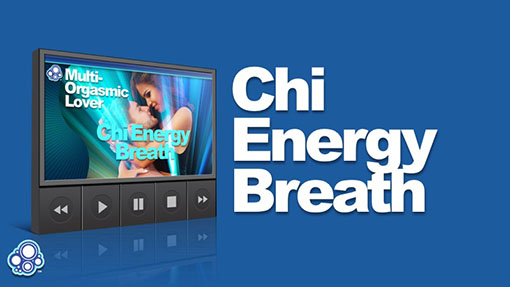 CHI BREATH
I recommend QiGong to my guys as a martial arts practice that has massive sexual benefits. I recommend Hatha Yoga to my women who want to cultivate their sexual energy. The breath work in Hatha Yoga gives me orgasms just from a sitting meditation. These ancient practices connect your breath and your orgasm and expand your orgasmic pleasure potential.
What Jim's done here is take the best of QiGong and give you an easy way to drive it directly into your dick. It's a sexy dick trick!
Plus here is a video Jim made for our Get Hard Stay Hard Workshop called, How To Keep From Going Soft. Guys told us the #2 issue they had was maintaining their erection.
When you watch this you will have an opportunity to LOCK IN the Workshop Attendee Special Bonuses with your purchase before it expires.
Multi-Orgasmic Lover Special Offer Expires Soon <=== Don't Lose Out On The $1,573 Bonuses and 57% Off Savings