The ME Breath Explained In Simple Terms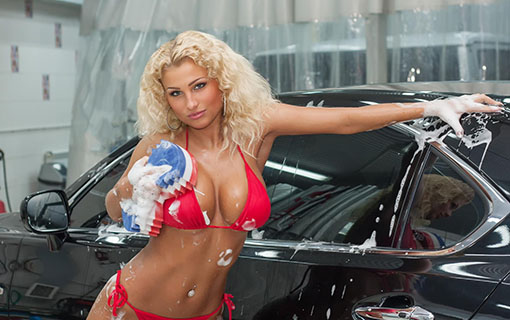 FINAL CHANCE. EXPIRES MIDNIGHT!
The "squeeze-breathe-thrust' stamina technique deconstructed.
"Jim Benson & his "ME Breath" helped me 1000X my game. I wanted to learn sexuality from a man."
Ephraim used to, "come just thinking about sex." And he was jealous of women's ability to be multi-orgasmic.
He discovered Jim Benson's "ME Breath" technique for stamina that gives women penetration orgasms and says, "The ME Breath upped my game 1000 times and can take any guy to this level of sexual mastery."
The ME Breath is a fluid thrusting motion you can use while penetrating a woman. Jim teaches you how to do the ME Breath in a series of 5 online videos averaging about 7 minutes long inside Multi-Orgasmic Lover for Men that is on sale for 57% off for just a few days longer.
When you get close to coming you use the ME Breath's pelvic thrusting motion combined with one of two very specific kinds of PC Muscle (Kegel) squeezes depending on the situation, at the same time you are drawing your breath in a certain way.
Though this triple move might sound like a lot to do during sex… Learning the ME Breath is as easy as driving a car. It automagically lets you gas and brake your arousal without even thinking about it. So you can stay in the moment, connecting with your lady.
LET'S RIDE!
The thrusting technique of the ME Breath actually relaxes your pelvis and spreads the arousal away from your penis. That's why this squeeze-breathe-thrust lets you last as long as you want during intercourse.
You train your body to do it during masturbation. Ephraim says, "the ME Breath practices are interesting and fun."
If you come to fast now you use this technique right from the start of lovemaking. The thrust feels incredible inside a woman's vagina too. This is a stroke that will start triggering her orgasms.
And let me make this perfectly clear: You do not 'give up' ejaculation. This is NOT a Taoist semen retention technique. You simply have "ejaculatory choice." Which means you can come when you (and she) want to and have that big explosion at the end.
In fact, when you use the ME Breath for stamina and to induce female orgasms, your final ejaculatory orgasm feels even better!
Ephraim says he can stay several minutes at a time in "the throes of ecstasy." You can watch him tell his story:
Watch Ephraim's Story ⇐ Fast Forward to 1:43:08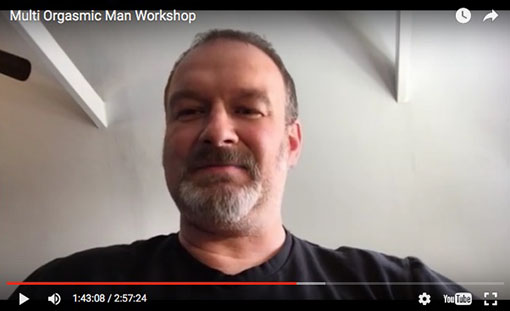 EPHRAIM RECOMMENDS THE ME BREATH
"Now I have sex that carries us both to a place that is timeless, spaceless and soul-satisfying."
Multi-Orgasmic Lover for Men will show you how to be the lover who can take his lady to new heights of pleasure from the control you have with your own body.
Women need your presence to come when you make love to them. If you're using sex cheats like numbing yourself with alcohol or antidepressants… or distracting yourself mentally by thinking about something that lowers your arousal… masturbating before sex… or slowing down or pulling out to keep from coming too fast… KNOW that all these sex cheats make you a worse lover… make it hard for your lady to have orgasms… and rob you BOTH from the pleasure you could be having if you just knew The ME Breath.
Get The ME Breath Technique Now ⇐ 57% Off Sale Ends Soon
The $1,573 BONUSES are

going away

on 6/1/16.
===> Try Multi-Orgasmic Lover for 2 Months Risk Free
Multi-Orgasmic Lover for Men will be $450 after June 1st. And the $1,573 in bonuses: Jet Pack Accelerator, Wild At Heart, The Backyard Bundle, Chi Breath and Energy Cock + The 7 Kinds of Male Orgasms will no longer be available. You will have to pay twice as much if you wait.
Email [email protected] and us know if you need any support at all to be a YES to purchasing your copy before 6/1/16.
Get The ME Breath Technique Now ⇐ 57% Off Sale Ends Soon