The Stallion's Stamina Secret Technique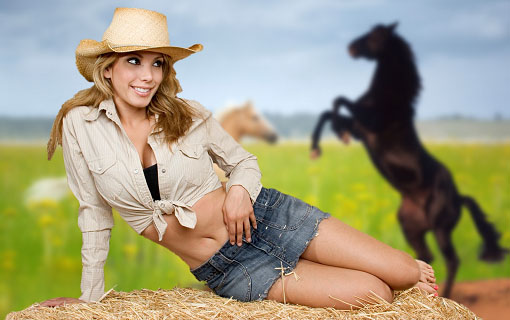 If you've ever worried about your performance in the bedroom or you've gone a little SOFT at the worst time… here is a stay-hard mind trick that can give you a newfound confidence.
And you can measure it – you'll gain another 3 to 5 minutes of rock hard performance IMMEDIATELY. Without trying or buying ANYTHING.
It's called,♞ The Stallion's Secret.
This Stay-Hard Mind Trick is explained by two really smart and funny sexperts, Jim Benson and Susan Bratton in this to-the-point video:
"The Stallion's Secret" Stay-Hard Mind Trick ⇐ Watch The Video
Stallion 10
If your equipment isn't always reliable, you are not alone:
Some men are having issues climaxing because they have been desensitized by porn… a "regular woman" doesn't get them off.
Others are victims of "endocrine disrupters" from eating genetically-modified food and agricultural fertilizers that give them belly fat, man boobs and shrunken "junk" from eating too much soy, plastic water bottles leaching PCB's and lack of exercise that overproduces estrogen, creating a testosterone deficiency.
Still more men believe they have to take a pill to get hard because their doctor goes right for the pharmaceutical "cure," rather than advising them about holistic health options. These vasodilators can stuff your sinuses up and give you headaches.
Add psychological roadblocks like performance anxiety, or going soft when trying to get a condom on and men have never had more difficulty getting hard, staying hard or lasting.
That's why I encourage you to steal The Stallion's Secret by watching this video:
Stay-Hard Mind Trick ⇐ FUN! Watch this Informative Video Now
Susan and Jim cover:
How To Overcome Performance Anxiety
How To Keep From Going Soft
The Stay-Hard Mind Trick
The Stallion's Secret Accelerator
These two are sex educators who have trained thousands of men all over the world these body-based, natural stamina techniques.
The video is FREE as an introduction to their excellent material that support men's sexual performance and pleasure.
The content of this video is extremely well done. You can tell they are passionate about helping guys just like you, be the best lover possible.
At one point pretty early in the video they go out and stand in a field of horses wearing cowboy hats to make a point. They are willing to be goofy to be very, very helpful on this important topic.
If you've ever struggled to stay hard or last long enough…
Even if you come in 30 seconds flat right now…
Jim says you'll last 20-30% longer JUST by stealing, The Stallion's Secret.
Watch The Stay-Hard Mind Trick ⇐ Steal The Stallion's Secret
Watch now. This video will only be live and free for the next few days.
Take a minute right now to watch before this video is no longer available. This is a special event:
Steal The Stallion's Secret ==> Watch The Stay-Hard Mind Trick Now