Why Waiting For The "Right Moment" Kills Your Sex And Passion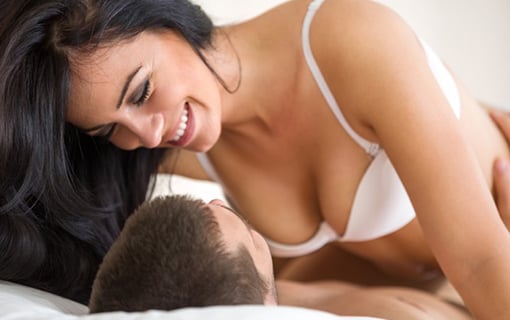 Why your efforts actually make it worse.
The ManKind Project is a non-profit men's organization that I support and appreciate. Their charter is to support emotionally mature, accountable, and compassionate male role models that our communities need…. purpose-driven men… the new warriors.
They gather men together to do life-changing personal growth work. And they are sponsoring a new live 7-week online course for couples called The RISC Course.
You'll learn one key principle for each of the domains of RISC:
Relationship • Intimacy • Sex • Communication
RELATIONSHIP
The Domino Effect: Why your efforts to make your relationship better, actually make it worse.
INTIMACY
Shadow & Gold: What intimacy really is and how to get a lot more of it.
SEX
Sparks by Design: Why waiting for the "right moment" kills your sex and passion.
COMMUNICATION
More Than Words: How to get to the heart of the matter.
Register For The Free Live Online Global Webinar!
October 5th, 2016: 5:30pm Pacific, 8:30pm Eastern
"RISC has been created specifically to appeal to men and their partners. We wanted to create a relationship course that resonated with men; that they wanted to take both for themselves and with their partner; and which women can feel confident presenting to their partner." – Christian Pedersen
Relationship | Intimacy | Sex | Communication
I a'm excited to tell you that Christian Pedersen and Sonika Tinker, MSW, two relationship experts are teaching a free global online seminar called The RISC Challenge where you and your love wi'll learn how to sustain an amazing relationship over time.
When you register you will get a free PDF download, "3 Relationship Destroyers."
Take the challenge. Go watch their video to learn more and register!
Bring your partner and join thousands from around the world to take The RISC Challenge with Christian and Sonika, and find out what you may be missing …that could change everything.
<=== Fire Up Your Sex and Love!
Your relationship will not get better by itself.
You'll also get access to the recording of this unique seminar absolutely free. Register here: Take the RISC!
Who is this Seminar for?
It's for people like you.
All kinds of men and their partners.
All kinds of women and their partners.
Anyone looking to up their game in relationship.
Singles ready to STOP making old mistakes!
This FREE Seminar is for YOU.