The 2 Kinds Of Lovers And 2 Kinds Of Sex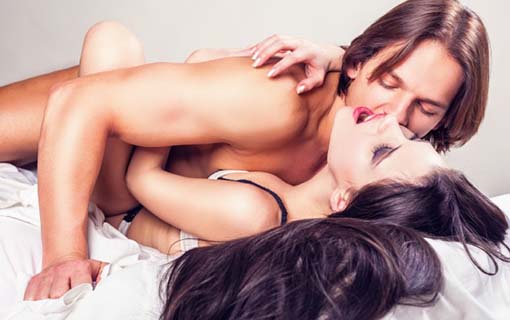 Are YOU destined for struggles and disconnection?
Do you know the two kinds of lovers?
How about the two kinds of sex?
My buddy Jim Benson, international men's relationship coach says that in one camp of lovers are the "Strategizers," and in the other are the "Unity" types.
One camp is better than the other… where one aspires to a passionate relationship full of partner pleasures…
While the other is destined to go through struggles and disconnection in their relationship.
Are You In Camp Strategizer or Camp Unity? ⇐ CRUCIAL For Your Love Life
You NEED to know the difference between a "Strategizer" and a "Unity" type, which one's the better of the two, and how you can become that type of lover if you are not already…
That's why I'm urging you to do yourself a HUGE favor and watch this video before we take it down.
In this video you'll also learn about =>
The 2 Kinds of Sex: "So-So" and Transcendent
2 Kinds of Lovers and 2 Kinds of Sex <== Who Are You?
You might be VERY surprised to find out what your lover craves most in their passionate moments with you.
This video might sound like it's only for men, but you can watch together if you are in a relationship.
Plus Jim is an absolute legend in his craft. There's no way anyone should be missing these sex life insights for anything.
One of the BIG things we share in this video is a powerful breathing technique that skyrockets a man's sexual endurance levels through the roof.
When he can last longer, he can give her more orgasms during lovemaking.
Knowing this stamina technique allows him to his full attention on his lady, giving her as much pleasure as she craves, for as long as she wants it.
Between the "Strategizers" and the "Unity" types, this is one of the two big skills that separates the better camp of men from the guys who are never sure they are totally satisfying their ladies.
I am taking this video down in October (this month).
We are raising the price of Multi-Orgasmic Lover for Men. We are adding new content to it. We are going to charge more for the program. It has been extremely popular. And in this video it is on sale.
So watch this video now.
2 Kinds of Lovers and 2 Kinds of Sex <== Which Kind Are You?
When you watch The Camp Unity vs Camp Strategizer Video, Jim and I will make you a special offer to get a copy of Multi-Orgasmic Lover for Men at a discount.
This is the last time we will offer this discount..

.
If you
purchase during this sale

— which ends October 24th:
You will be "grandfathered in" to receive all future content updates. (there will be MANY new features added)
You will also gain access to the Sexual Mastery Inner Circle where guys convene to share their journey of using these masculine sexual leadership tools and skills.
You will not have to pay a monthly ongoing fee to access the program if you buy now.
So go watch the Camp Unity vs Camp Strategizer video and see if you like Jim's training style and you want to know techniques that will help you last longer in bed and give your woman much, much more pleasure.
Watch The Camp Unity vs Camp Strategizer  Video <== Triggers Her Most Intense Orgasms
See for yourself you want this.
There are lots of techniques you can DO to women. But this program shows you masculine power techniques you can do yourself to deepen her pleasure.