FREE TRAINING: 3 Keys to Feminine Power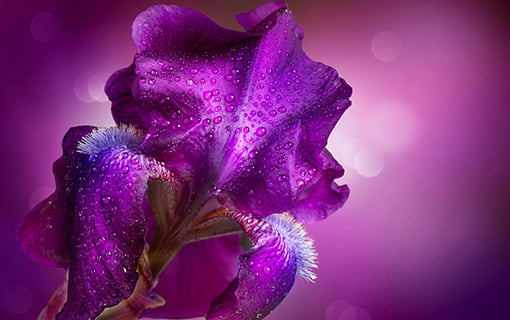 How would you like to tap into a "secret" superpower deep inside of you?
I'm not talking about being able to fly, become invisible or move objects with your mind.
But it truly is a real deal superpower with an almost unlimited potential. Something that can change your life just however you want.
A superpower that can give you unstoppable confidence, help you attract true love, let you expand your prosperity, deepen your intuition, and even impact the world with your greatness.
If you do, you can easily tap into your superpower with the help of tools like guided Feminine Power Meditations.
There's a reason why you see so many strong, confident and successful women today.
More and more women are dominating politics, sports, entertainment and just about every other industry. Even the ones that were previously thought to be for men only.
That's because they've learned how to unlock and tap into their "Feminine Power" either by pure will and dedication to their cause, or by learning how to do it from coaches like Claire Zammit.
Unlock and tap into your Feminine Power.
Claire Zammit will be teaching you, and thousands of other women from all over the world the 3 Feminine Power Keys For Love, Purpose And Success.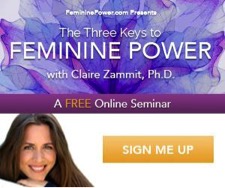 If you're a woman who feels deep down in your gut that you're meant for greater things, this is something you won't want to miss.
When you register for the LIVE training, you'll also get the guided Feminine Power Meditations that will help you boost confidence, deepen your intuition, attract love, expand your prosperity and change the world.
<=== Unlock And Tap Into Your Feminine Superpower And Join The Many Powerful, Successful And Accomplished Women