How To Get Your Dream Man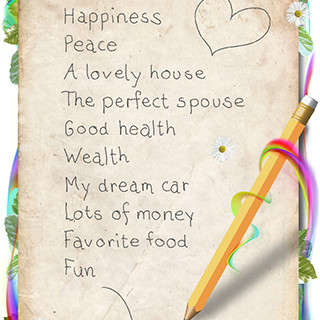 I hear it all the time.
The law of attraction is a bunch of hooey. It doesn't work. It's just a fad.
But then you also hear about the hundreds, maybe thousands, of people who have had success with manifesting their dreams and desires.
So what's going on? What are some people doing differently that's giving them positive results?
I may not be an expert on the Law of Attraction, but what I know is that although it's not as simple as some of the hype…
Manifesting what you want is REAL and it works.
You don't just create a half-baked vision board, put in pictures, cutouts or notes on what you want from the Universe and wait for magic to happen.
When I get positive results using the Law of Attraction, it's because of these:
MANIFEST YOUR LOVE LIFE
1. You have to truly believe that you CAN attract what you want.
You can't half-ass your desires. When you decide to do a vision board, you put in a lot of effort and really commit to it. When you decide on doing a manifestation box, you commit to it and really make it as unique as it can be. Make it yours. And most of all, believe that you will receive.
2. You also have to be CRYSTAL CLEAR on what you want.
You've got to put in the details. Every single one, down to the letter. If you're asking for a new car, don't skip out on the brand, the color, or the model. Put in everything.
3. Love yourself.
Before anything wonderful can happen to you, you must already be completely happy and in love with who you are and what you've done up to now. Completely love and appreciate yourself. Any negativity will ruin it for you.
4. Be open to what the Universe brings you.
That means you never know exactly how your desires will manifest into your life. If you're looking for love, he could be your next-door neighbor, an old high-school classmate you haven't seen in years, or maybe even that smug and sexy entrepreneur who always takes your favorite seat at your local coffee shop.
There are plenty of examples, but you just need to keep an open mind and heart on how the results will manifest into your life.
Now, while we're on the topic of manifesting love. I want to tell you about a wonderful friend of mine, Arielle Ford.
She's an expert when it comes to using the Law of Attraction to manifest true love and meeting your soulmate.
She started out as a publicist, launching the careers of Deepak Chopra and Neale Donald Walsch. And when she started applying their strategies, she met the love of HER life.
If you're a single woman looking for love, I heartily recommend you sign up to watch her online seminar.
Arielle is full of wisdom. I actually call her my fairy godmother. She's so special to me. And I think she will be special to you too.
It doesn't matter if you think it's too late for you to find love, or if you think you're not attractive enough for anyone to like you, or whatever you are telling yourself that is just bullshit preventing you from being connected in love and passion to a really great guy.
And especially if you think all the good men are already taken… Sign up for Arielle's webinar.
When you know how, you can manifest whatever your heart desires. After this, you'll be able to manifest your soulmate, just like Arielle manifested her own soulmate many years ago.
And her husband, Brian (everyone just calls him Bri) is absolutely GORGEOUS inside and out.
ARI AND BRI
I may not be an expert at the Law of Attraction, but Arielle Ford is right up there with the big names. Her advice will surely help you manifest your soulmate and find true love.
<=== 3 Keys To Manifesting True Love Using The Law Of Attraction