How To Make Her Experience Full-Body, Ejaculatory Orgasms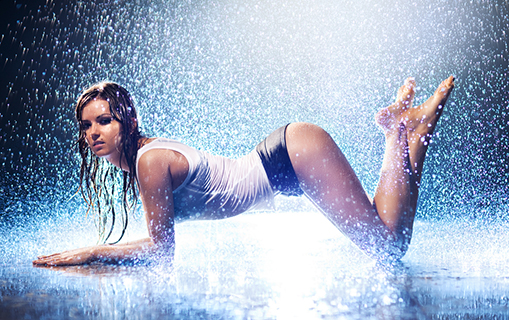 7 out of 10 women are begging YOU to give them G-Spot Orgasms. What are you waiting for?
I often get emails from men about how they can't seem to find their lover's G-spot. Some of them tell me they're not sure their woman even HAS a G-spot.
First off, let me just say the G-spot IS real.
Every woman has a G-spot.
And every woman CAN experience full-body, ejaculatory orgasms.
In fact, we prefer to call it the G-area because it's really not just a tiny "spot" but a patchy, spongy "area." It's big, juicy and hard to miss.
The best and easiest way to find her G-area is through touching and feeling inside her when she's aroused and engorged. The G-area has lots of erectile tissue in it. So when she's engorged, it puffs up all nice and plump.
For some women, it's even visible when she "pushes down" while engorged. That's because it's so close to the vaginal opening!
When she's warm, wet, aroused and fully engorged, take your index and middle finger and lovingly enter her juicy flower.
Then curl your fingers up in a "come hither" motion and feel around for a spongy area. It's right there! It's that easy!
While the "come hither" technique is the easiest way to FIND the G-area…
It's practically the WORST way to get a woman to come. Why?
The way everyone else teaches it, and how they furiously rub and "attack" the G-area is the least effective, least pleasurable for the woman and will only lead to frustration, lack of trust and upset.
That's why I strongly urge you to read more about G-spot orgasms by clicking on the link below:
WILD, SCREAMING ORGASMS
Porn has been the leading cause of failed attempts to getting women to climax in real life.
The way they teach it by rubbing furiously with no regard for the woman's pleasure is extremely bad advice, and I am completely against it.
If you want to make your woman experience body-shaking, flowing, gushing orgasms… you need to learn the right stroking techniques from the right people who have the right intentions in mind.
Lloyd Lester's program is the only other program about G-spot orgasms that we fully recommend aside from our very own Tallulah's best-selling "Female Liquid Orgasm."
It's your sacred duty as a man to make a woman come buckets.
This is your LAST CHANCE to get Lloyd Lester's orgasmic G-Spot Mastery program while it's ON SALE.
Here's what you get in the program:
→ "Secrets of G-Spot Orgasms" Manual
→ "Secrets of Squirting Orgasms" Manual
→  Audio Lessons
→  1 on 1 Access for 90 Days
→  Premium Lifetime Updates
If you get the program today, you'll also receive the following bonuses:
→  Advanced Fingering Techniques To Arouse Her G-Spot
→  Best Sex Positions & Thrusting Techniques For G-Spot Orgasms
→  Advanced Sex Positions & Thrusting Techniques For G-Spot Orgasms
→  Secrets To Bring Out Her Wild & Naughty Side
<=== Be A G-Spot Maestro (Last Day For Sale Today!)