Book Review: The Toxin Solution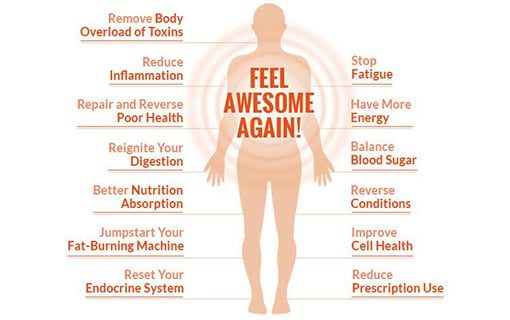 END Pain And Restore Health In Just Eight Weeks
"Through deep research, I've found the one-link causing (1) unexplained symptoms, (2) chronic disease and pain, and a way to reverse them. The impact toxins are having on our health are devastating, but the reversal is astounding for everyone." — Dr. Joseph Pizzorno, Founder Bastyr University, Best-selling author.

**********

I've just finished a fantastic new book called, The Toxin Solution: How Hidden Poisons in the Air, Water, Food, and Products We Use Are Destroying Our Health —AND WHAT WE CAN DO TO FIX IT by Dr. Pizzorno.
If you have any chronic disease, dysbiosis (gut issues), auto-immune or skin diseases or you're simply exhausted and can't figure out why… read this book.
If you've grown up in modern society eating process foods and living in homes with chemically-treated fabrics, using cleaning fluids, and dousing your skin with chemical-laden healthy and beauty aids… and WHO HASN'T??? Read this book.
We are getting swamped by the chemicals that are everywhere and it's affecting our health.
In The Toxin Solution, Dr. Pizzorno lays out a very good eight-week plan to kill the bad yeasts, funguses and bacterials in your system, then repair your intestinal track again before you do a liver and then kidney detox before resetting your insulin system so you can regulate your sugar levels again.
Any one of these steps without the others makes no sense. Dr. Joe's plan is moderate yet complete.
Here are my notes (these are not exhaustive — I recommend you buy the book) about what you do each week of the eight-week repair plan.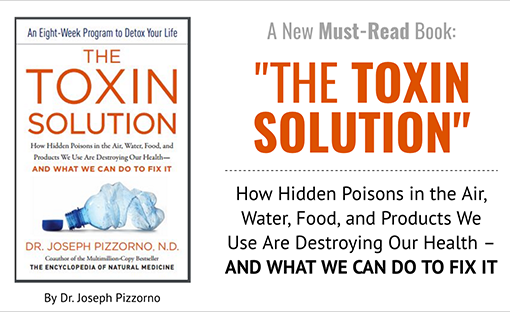 DETOX YOURSELF
You'll see that Dr. Joe recommends a combination of supplements with foods you eat and foods you avoid for each step of the process:
---
This featured article is exclusive to members only. Make sure you are logged on to your Personal Life Media account to view the rest of the content. If you have not signed up yet click here.
---