How To Make Her Want To Give More Blow Jobs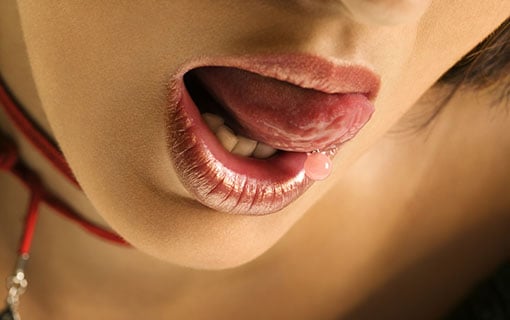 A man's salvation and his stairway to "Blow Job Heaven" lies in discovering the secret "trigger" that makes a woman HUNGER for your man-meat.
Want to feel her warm, wet mouth slathering up and down your pulsating, rock-hard manhood?
Men are constantly coming to me for advice on how they can get their lover to give them some amazing, "eyes-rolling-to-the-back-of-their-skull" blow jobs.
Just like this sweet, sweet man who emailed me a while ago… dying for a woman to take him all in her mouth.
Here's what he said…
Get The Blow Job Secret Here ⇐ How To Get Her To Want To Give Head
LET HER TAKE YOU IN
================================
"Hello Sloane– Thank you for the many fine ideas you relate to both men & women getting better & more pleasure from sex. I really use all I can with my "new" wife — she is 70 like I am too. It's my 2nd marriage and her 3rd. My first wife of 40 years died 3 years ago of cancer. We had a super fine marriage & sex life too— anytime, anywhere, as long as I or she wanted, ready & willing she was– especially oral.

My "new" wife (married almost a year now) has an unlimited appetite for oral sex and I believe I am quite good at it. She orgasms easily and often. I really leave her breathless many times. She rolls over and wants to sleep after a fun session, but then I remind her– my turn now, my oral fun!

She does OK… but lacks technique, gusto, and time spent doing me. So I am usually left wanting until I fuck her and make her eyes roll back… she screams too! She never really cared to do oral on her first 2 men/marriages, she told me. She just is not really into it like my first wife. She did me fantastic and swallowed many many times… and left me blown out, literally. Sucked me dry. Multiple ejaculations very often. I was in Heaven of course.

Any ideas on how to remedy my "problem" and gain her enthusiasm on giving head to me? Of course, I crave it like any man! You can never get too much head. Any helpful advice would be appreciated!

I am stuck with this one thing– other than that, she totally rocks my world. She has an incredible hot tight pussy & big firm tits (yes, I still remember what that felt like!) A man never forgets that!

Best Regards,
Benjamin (Not his real name)"
================================
Honey, that was a mouthful!
Okay, let me tell YOU the same thing I said to Benjamin.
One of the BIG mistakes men make that kills blow jobs is that they start off expecting too much.
And since Benjamin's previous wife was so good at sucking him dry, he's probably already expecting his new wife to be on the same level.
But regardless of his situation, and how far off it is (or how accurately close it is) to your own…
A lot of men start off expecting too much right off the bat.
You might expect a "full" blow job on her first try.
You might expect to come each time your woman gives you head.
Maybe you want to explode inside her mouth and she's not yet ready for that.
Maybe your pubes get in the way.
Maybe she doesn't like how your man-meat tastes.
Maybe she's worried she doesn't know what to do, how to suck, how to lick, or how to stroke…
Maybe she feels like you're expecting her to be exceptional at blow jobs, and she's not that confident in herself (I have some bombastic blow job techniques that you can show her once she's ready to do them).
Get The Blow Job Secret Here ⇐ How To Get Her To Want To Give Head
There may be some more obstacles in the way.
You might need to give her the "Oral Sex Talk" so you can discover what's holding her back, smash all the obstacles, and allow her lust to take you in her mouth and suck you dry.
These are baby steps to a lifetime of orgasmic oral.
Your first step is to let her know that you love her no matter what.
Tell her you want to achieve a sex life so good that both of you give each other untold levels of pleasure using a wild variety of sensual massages, sex positions, experimenting with oral sex… and even testing the waters with some butt love.
Express to her that you want to find a path to achieve that, but you first have to both be open and vulnerable to each other.
First let her know what sex means for you.
Open up to her and be vulnerable.
Lead by example.
Ask her what sex means to her and the kinds of sexual pleasure she wants to experience.
Then it's time to talk about oral.
Tell her what it means to you… and ask her what she thinks about it.
Dig deeper and figure out what's stopping her from giving you some loving head.
Be super patient with her.
She WILL be hesitant to share everything.
Keep asking her, "What else? Is that all? Tell me more about x, y and z…"
Once you get a better understanding of all her objections, misconceptions, fears and limiting beliefs, work on removing those obstacles.
Find compromises and workarounds.
Make her feel comfortable, and tell her that you will be with her on this slow journey.
Begin as beginners together, and enjoy whatever small progress and victories you achieve along the way.
Now, there's also a sweet technique I teach in The Blow Job Secret on how you can get her to slowly place her lips and mouth around your manhood.
It takes a huge leap to get her to suckle you, but this technique makes it so much easier for her.
Get The Blow Job Secret Here ⇐ How To Get Her To Want To Give Head
Inside, you'll also discover the top reasons why women don't want to give head… so you'll know what else might be causing a "Blow Job Famine."
There's also a list of powerful tips to make her WANT to give you oral…
And when she finally does, I also teach you how to make her CRAVE your man-meat for more and more explosive blow jobs.
Read them.
Apply them.
And enjoy all those blow jobs you'll be getting.
Get The Blow Job Secret Here ⇐ How To Get Her To Want To Give Head
My Blow Job Secret helps make it that much easier for you to get her to want to give you lots and lots of orgasmic oral lovin'. And when she's ready to take you in her mouth, I also have lots of techniques she can use so you'll be in "Blow Job Paradise" forever.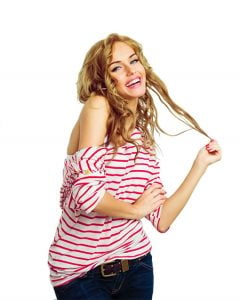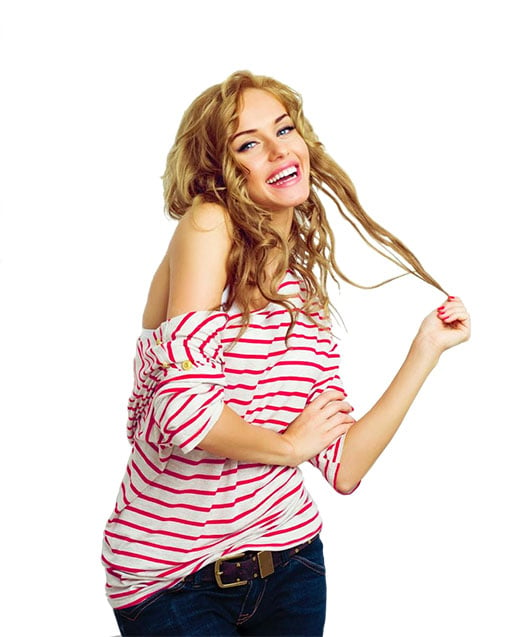 Sloane "Blow Job Mistress" Fox