How To Be A Sexually Confident Woman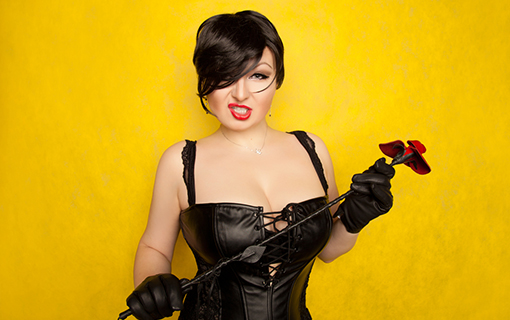 The most beautiful thing a woman can wear is confidence. Discover the unshakeable tenacity inside you when you unleash your inner Pleasure Boss.
Did you know that women are just as sexual, sometimes even MORE sexual than men?
We're really lucky to live in a time when women are becoming more and more aware of how capable, successful and powerful we can become… especially when it comes to our sexuality.
More women are discovering that we want vivid, exciting and breathtaking sex.
We're beginning to crave pleasure and orgasmic experiences.
We want to feel hot and alive with passion.
We want our partners (and every other man) to desire us, to worship us, and to give us deep, lasting satisfaction.
In the book, What Do Women Want? Adventures In The Science of Female Desire, the author suggests that when it comes to how sexual women can become, we've past the point of no return.
The age-old myth that women only want sex because they want to get emotional intimacy and safety in a monogamous relationship is slowly being proven to be just a myth.
Yet, at the same time, we often feel guilty and ashamed.
We feel like we don't deserve pleasure. We're worried that if we ask for what we want, we'll come off as too pushy or demanding, and that we'll drive our men away.
And even when we want to become more sexually confident, we have no idea where to start.
But what if you had a step-by-step guide to becoming a confident, sensual woman – the kind of woman that men desire passionately?
BECOME THE PLEASURE BOSS
Valeria Chuba is a PHD, MS and ACS, board-certified clinical sexologist and certified sex expert. She's also a cool chica and my friend.
Valeria helps women unleash their inner pleasure boss, take control of their desires and explore their sexuality.
Women from all walks of life come to her to learn how to be more sexually confident without scaring off their guys.
Her Pleasure Boss Academy is a 12-week program that helps you bring intense sexual pleasure into your life, gain unshakeable, sexual confidence, and revitalize your intimate relationship with your partner.
That's because every woman deserves to be the pleasure boss of their own lives.
Get your man to enthusiastically fulfill your every need (while counting his lucky stars for having such a passionate, sex-savvy woman as a partner.)
"Fiercely passionate and insightful…" — Elise Carr, M.A.

"Nourishes your sexual hunger." — Susan Bratton, Sexpert
<=== Show Your Man How Sexually Ravenous You Truly Are (And Make Him Crave, Worship And Desire You Even More)