How To Attract Super Hot Women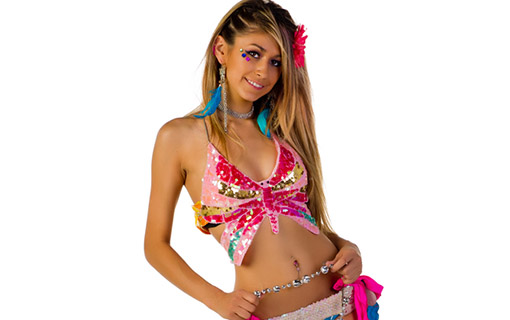 Brent Smith spills the beans on how guys can make women pursue them…
Did you get my email about my new favorite place to hook up?
If you didn't, you can find the article here.
Last night, I called up Brent Smith and asked him to tell me more about his unique spin on meeting hotter women effortlessly, and how it's helped his affluent clientele meet some amazing, gorgeous, top-shelf ladies.
And how his method works for even regular guys who think they can't meet super hot 9s and perfect 10s — think rich businesswomen, actresses, celebrities, supermodels, entrepreneurs, etc.
And I can't wait to share it with you here.
He says it's all about NOT being the "creepy pursuer" guy and instead, being the "Right Guy."
Because he says, women go crazy and chase after "The Right Guy," and run away from the creepy, pushy guys who try so hard to pick them up and ask for their numbers.
Brent's methods boils down to 5 Key Things.
Where To Meet Women
"Next Level" Conversations
The Right Way To Give Out Your Contact Info
What To Say When She Contacts You
What To Do When She Comes Over
WHERE TO MEET A WOMAN
His unique spin on the perfect place to meet smart, beautiful, independent (and hot) women is fascinating to me. It's my NEW favorite spot.
No more coffee shops, clubs, shopping malls, churches, libraries, etc.
If you're looking for top-shelf 9s and 10s, you will meet lots of them here.
Being a regular in this new spot will make women WANT you because you'll become super attractive to them. You'll become "The Right Guy" they've been looking for. You'll become the guy they want.
"NEXT LEVEL" CONVERSATIONS
The way you talk to women is crucial.
They can smell if you're faking it with pickup lines and "cocky funny" routines (which is what most dating coaches teach you.)
Not Brent. His unique way to talk to women makes them want to chase you because you'll effortlessly become super attractive to them.
He does talk about being a little humorous. Humor breaks the ice, after all. Yet, you shouldn't overdo it and be funny all the time. You need to have some meat, and not be all appetizers.
His conversation style also lets women drop their guard on naughty topics like sex, alcohol, and other taboo topics.
THE RIGHT WAY TO GIVE OUT YOUR INFO
The genius behind Brent's methods is you won't have to give out your info, because hot women will beg for it.
Once you discover what he does, it will make sense and be blatantly obvious. You'll go mad why you didn't realize it yourself. I'm shocked I didn't even think about this myself.
His method makes hot women WANT to chase after you.
It puts the ball in her court.
It's like putting a single Starbucks Unicorn Frappuccino in front of a room full of women.
In this case, YOU are the Starbucks Unicorn Frappe.
WHAT TO SAY WHEN SHE CONTACTS YOU
Of course, when she gives in and decides to contact you… you've already won.
She wants you.
And since she wants you, the next step is to make her want to have sex with you.
Brent shows you how to make hot women get all juicy, turned on and make her want to come over to your place FAST.
There's no point in taking things slow. The longer you keep thinking about it, the more you'll get nervous. So get it done. Brent shows you how right here.
WHAT TO DO WHEN SHE COMES OVER
This gets super hot right here.
You've heard the sage advice that you should take at least 3 hours to warm a woman up before introducing sex, right? Brent says, screw that.
His 3-minute lay version gets hot women in bed with you lightning fast. Because Brent says if a woman comes over, it can only mean one thing.
She wants to ride you.
Which I think, is true. Women don't come over to play board games, video games or watch TV. All that is just the "excuse" to come over, but you both know you're there because you want to get down and dirty.
ATTRACT HOTTER WOMEN
In a nutshell, Brent's unique take on attracting hotter women effortlessly is genius in its own right.
He primarily helps super-rich guys get laid with super hot, successful, top-shelf women.
Yet, he's shared his methods with regular guys and it's worked perfectly for them as well.
Because it puts money and looks out of the equation.
<=== Check Out Brent's Fascinating Methods On Attracting 9s And Perfect 10s Without Any Effort