Breakfast Recipe For Weight Loss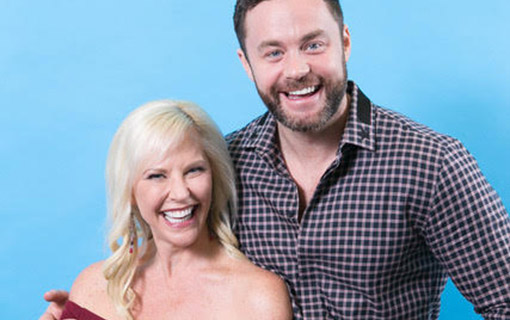 Weight-Loss Breakfast Recipe
This is me with my friend, Drew Canole. He's the guy who makes the Green Juice powder I recommend so highly that gets more vegetables into your system to keep it healthy.
Well, he's come up with a delicious "Wake Up Shake" you drink in the morning to lose belly flab. It's made from plant protein (not whey) and has the best-for-you ingredients.
Drew used to look like this.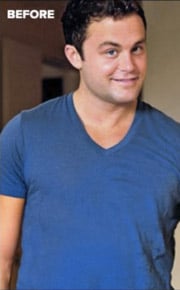 DREW BEFORE
Now he looks like this… This is a picture taken this March at one of my business events where the emcee (a gorgeous woman) got him to take off his shirt and show us his sexy body.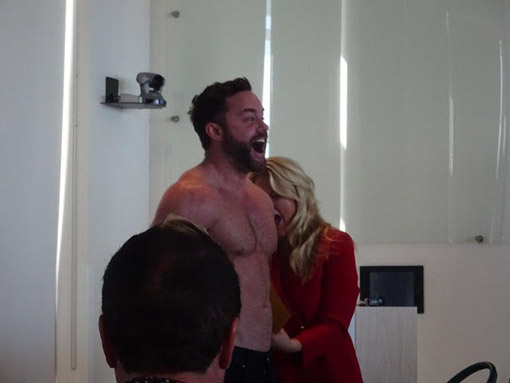 SEXY AND FIT
You can have great sex at any size. For me personally, the more fit I am, the more sex I want. The more in shape I am, the easier it is to do more sex positions. The sexier I feel, the more I love to dress up in lingerie. And I prefer a man with muscles… that's just me, but biceps to me are like breasts to men… HOT!
So if you are waking up in the morning and beginning your day with cereal, toast, or a bagel… stop eating that shit.) It's going to erode your quality of life and put a roll of fat around your belly.
Try switching to a Wake Up Shake. And YES! You CAN add all the Huge Load Super Pack ingredients if you're a man who wants to supercharge your sexual potency, improve your erectile function and increase your semen load.
For everyone, the Wake Up Shake is a well-crafted, high-quality list of excellent body and mind nourishing ingredients that will make you healthier and slimmer.
Plus the Wake Up Shake is FAST and convenient. So if you haven't been eating any breakfast, this will be an upgrade for you.
Get up in the morning, mix up a Wake Up Shake and take it with you to work.
Nourish your body and you'll start having a clearer mind and more energy.
Pick chocolate or vanilla.
Quit the morning carbs.
Eat plant protein packed with vitamins.
It couldn't be any easier.
And I think the formulation Drew created is the BEST I've seen out there.
You can always add some blueberries and Maca powder and whirl it up in your blender when you have time.
Otherwise, you can Wake, Shake and Go! And you'll be doing your body and your brain a healthy, nutritious, fat-blasting favor. SEXINESS When you look like this, women want to have sex with you and men want to look like you.
You can look like this when you lower your body fat, increase your muscle tone and feed your body and mind the healthy ingredients it requires for optimal performance.
Start Waking and Shaking ==>