Lovemaking Positions To Make Your Tool Feel BIGGER And Go DEEPER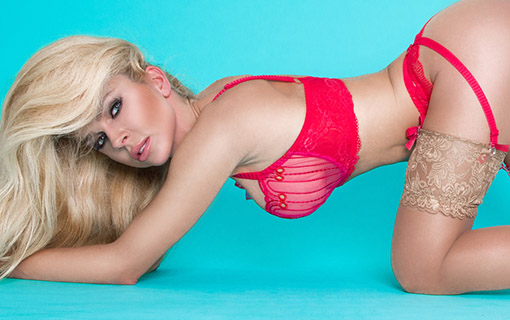 Discover 21 sex positions to make your penis feel twice as large inside her!
Then read on:
Did you know women don't care about the size of your penis as much as you do?
According to my good friend, bestselling author and fellow sex expert Gabrielle Moore, 85% of women are already satisfied with their man's size.
Read that line again.
That's an overwhelming amount of women who don't give a damn about the size of your dick.
And according to a similar to study, only 55% of men are satisfied with the size of their penis.
A lot of men still want to be BIGGER despite the fact that women can experience fantastic orgasms regardless of your size.
Blame it on porn and mainstream media.
They always make it out that men who are bigger down there are who women really want, when in fact it's not usually the case.
Let me tell you what women REALLY want during sex…
FEEL BIGGER AND GO DEEPER
Men who aren't HUGE can be better lovers than men with bigger tools.
That's because they're willing to put more effort during sex to try to make up for size… and when they do, their lovers get spine-tingling, body-shaking, bedframe-breaking orgasms.
I mean, I love a man with a big tool, but I much rather be made love to sweetly during sex than have to deal with a "rabid thruster," someone who only knows how to thrust and nothing else.
Now, if you think you're average-sized, you should FEEL GOOD about this.
Why? Because you have an advantage over bigger men.
You can do more anal.
A lot of women prefer to have anal sex with average-sized men because it means pleasure instead of pain and discomfort.
And the way we feel sexually dominated whenever we're taken from the rear is so hot, I'm feeling naughty just thinking about it.
So if you're average-sized, we LOVE it when you give it to us from the back.
Another reason to celebrate being average-sized is there are lots of sexual techniques and positions that make you feel BIGGER and DEEPER to a woman regardless of your size.
Take a look at these and use them tonight with your lover, or future lover/s.
When Naked University Season 2 came out last year, copies flew off the shelves like crazy. This time around, Gabby's paying for shipping. What could be a sweeter, hotter deal than that? There's literally no reason why a man who wants some hot lovin' would say no to her.
⇐ Special FREE Shipping Link