Arousal Amplification Secrets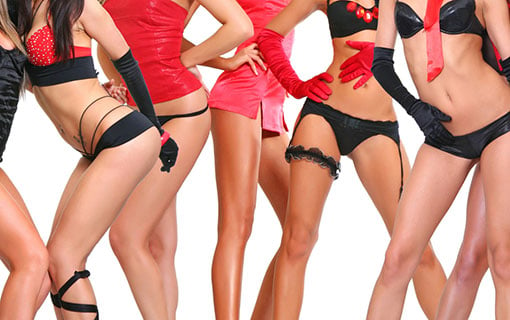 Oh. My. It's finally here!
Gabrielle Moore's long-awaited Naked University Season 3 Arousal Amplification is LIVE.
After weeks and weeks of teasing us, she's finally letting us see everything (and I do mean everything!)
THEY'RE READY TO TAKE IT ALL OFF
I'm sure you've had your fill of Tori teasing you and tearing off her tighties for you…
Now it's time to delight yourself with the rest of Gabrielle Moore's flock of hot sexy teachers all ready to give you all they've got…
Here's what's inside:
Episode One – Dripping Wet Secrets
Episode Two – Flesh On Flesh
Episode Three – The Art Of Coming Together
Watch them strip for you and show you:
How to turn up a woman's arousal level to beyond what she thought possible…
Have her soaking wet with desire…
How to have her trembling with pleasure at your touch and anticipating the moment when you'll finally enter her hot, hungry flesh…
How to bring her to a mountainous shared orgasm with you that thrills her to the bone…
And much more…
So Hot Right Now
I love Gabrielle Moore's videos. They're all so hot, it makes me want to do naughty things almost instantly. However, it's not JUST the girls, you know. Sure, they're hot. But what they're showing you is 10 times hotter. I'm not talking about their bodies. These luscious ladies will teach you what a lot of men lack in bed, which are arousal skills. Because frankly, guys just want to get straight down to fucking. I get it. However, if you want your woman to enjoy sex with you, and even CRAVE it with you, you need to know how to turn her on the way she likes. And you do that with these Arousal Amplification secrets these girls will be showing you.
So when you're watching these videos, don't just pay attention to their hot bodies, but pay attention to what they're teaching you too. 
⇐ Naked U Season 3 Arousal Amplification Is LIVE Now