How To Make A Girl Want You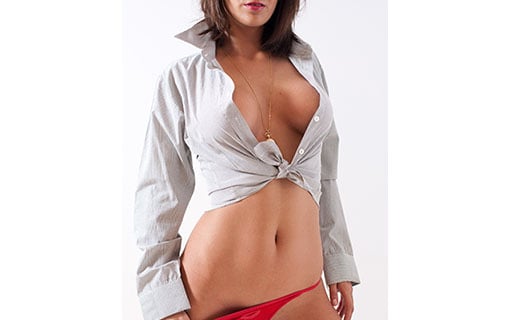 Baby you make feel so good… make love to me all night long.
Keep your eyes on this woman's body…
No not mine!
You can't have THIS piece of cake, yet… but you can have the next best piece of cake (and eat it too!)
SLIP RIGHT INTO HER
What does it take for a woman to want to make sweet, sweet love with you?
What do you have to do to make her want to rip her clothes off, drag you to the bed, and ride you like the cowgirl she was born to be?
Truth is, babe, it's pretty simple.
Think of her like a banana (I'm eating one right now!).
I can't just shove it in my mouth right away. It's not good like that.
I have to peel off the covers to get to the sweet, tasty treat inside.
When you make love to her, she doesn't want you to just grab her and shove it right in her.
You need to peel off all the layers first.
And I'm not talking about clothes.
She's got so much on her mind. You've got to slowly, sensually, and seductively peel off all those thoughts, stressors, and distractions to get to her warm, juicy flesh.
You've got to arouse her.
Just the way she wants it.
And when she's ready, you can enjoy every bit of delicious flavor she's got to offer.
You can taste her in your mind right now.
And you know what?
She's hungry for YOUR love, babe.
How long are you going to make her wait before you peel off her layers and let her take you in all the way?
⇐ Naked U Season 3 Arousal Amplification SALE Is Ending On The 4th!