How To Improve Mental Strength And Focus During Lovemaking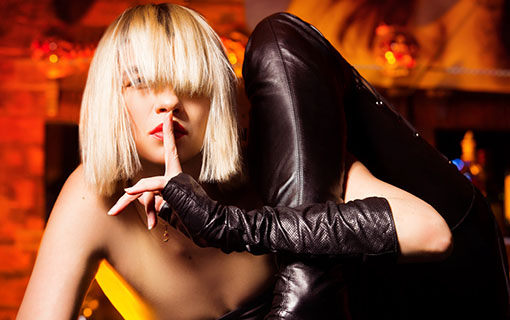 Do you worry during sex? Run lists in your head while making love? Too stressed for sex?
How different would your life be if you had a higher level of mental strength?
I received an email from a reader asking me for advice about how he can improve his mental strength and focus. He wants to know how he can concentrate better during sex so he won't lose his hard-on.
Dear, here's my best advice for you on staying hard:
Always be present in the moment with your lover.
Feel your lover's skin. Her lips. Her hard nipples. Her juicy, overflowing flower. The tiny hairs on her skin. The smell of her body. The taste of her nectar.
This should keep you so hard, your manhood will be pulsating all night.
Women have a different brain drain bedroom problem… We can't STOP thinking!
If you have trouble getting out of your head and into your body, your thoughts may be controlling YOU, instead of you controlling your thoughts.
If so, try my friend Andy's Mental Strength Kit.
FOCUS ON PLEASURE
Improving your mental strength will of course give you better focus and concentration at work. But amazingly, mental focus definitely helps during sex too.
Mental strength goes way beyond staying hard during sex. That's just a side effect. And that's why I'm telling you about Andy and his Mental Strength Kit.
You'll get way more benefits that cross-over to your entire life just by "working out" your brain.
If you strengthen the way your mind works, you won't have any "accidents" while you're going deep inside your woman.
Nobody likes a softie in the middle of a sex session.
Plus, having better mental strength also helps you get better results at practically anything and everything you do.
You'll get more things done at work. You'll have a brighter outlook on life. You'll be more determined at getting what you want.
⇐ Mental Strength Kit