Simultaneous Orgasms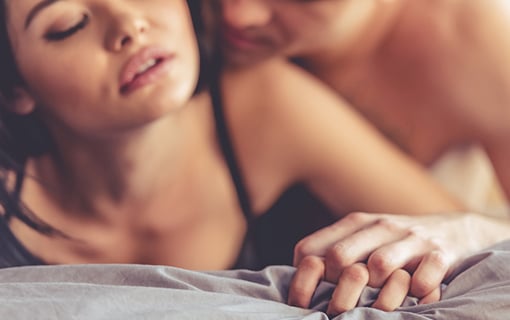 How many times have you climaxed together with your lover?
I mean, you've been plunging your strong, hard manhood in her for hours…
And she's been moaning, sighing and screaming your name over and over again…
All up until those last few minutes when the whole world just seems to become a blur…
And both of you are on the verge of climaxing…
OMG! And when you finally explode inside her as she arches her back and has a pleasure seizure…
The throbbing flesh of your manhood, and her pulsating, wet love glove…
It's just so delicious it makes me want to grab the closest guy and just ride his brains out!
Gabrielle Moore and her sexy stripping teachers are dropping panties once again to show YOU how you can synchronize your body with your woman's…
So you can both come at the same time… EVERY TIME
LET'S COME TOGETHER
Gabby's luscious ladies are ready to show you just what's stopping you and your woman from exploding all over each other.
You'll learn the hot in-and-out techniques that drive a woman to the brink of climax.
You'll also discover some of her favorite sex positions that are all geared to mutual pleasure (and mutual coming!)
These moves include the "Electric Knee Spree", the "Rodeo Girl", and the "Rookie Rock."
And you'll also see for yourself some advanced sex positions that finally take both you and your woman to a place in sexual nirvana you've never been before…
With moves like:
The Straight Up Missionary Lift Off
The Tantric Wheelbarrow Of Fortune
Knee Deep In Pleasure
And more!
Sweetie, nothing feels as pleasurable and exhilarating as coming at the same moment with your lover.
I've lost count how many times a man and I have screamed our lungs out when we're having concurrent climaxes.
Her moans and screams will amplify yours…
And yours will make her want to scream even more.
I can't wait to hear how you and your woman start blasting off into space in unison each time you have sex.
⇐ Naked U Season 3 Arousal Amplification — The Art Of Coming Together (Limited Number Of Copies ONLY)