Sleep Or Sex?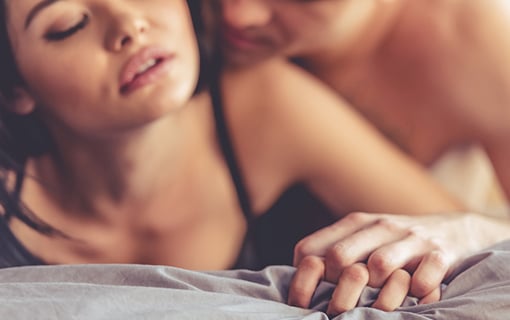 Keep me warm tonight, baby. Hold me tight all night long.
Would she rather sleep and stay on her side of the bed?
Or is she clutching you for dear life, moaning, panting, screaming your name and catching her breath each night?
In other words…
Are your nights full of warm, hot messes?
Or is it cold, dark, and lonely?
She's right there, Sweetie. You can taste her in your mouth. Yet her back's turned on you.
My friend, Gabrielle Moore and her sexy teachers will SHOW you, with their words and their hot bodies, how to turn a woman on… and how she wants to be ravaged.
Sweetie, it's time you and your woman go to be exhausted from all the sex you're having each night.
And NOT from anything else.
I want this for you.
And I'm sure you want it too.
If you're tired of having her back turned towards you at night…
And you'd rather have her in your arms, clutching you tight. Her face buried in your chest, and her warm, smooth, loving hands softly cradling your balls as you both doze off from orgasmic exhaustion…
You'll want to find out how to arouse a woman to the point of her going wild, crazy, and hungry for your body.
⇐ You Need Some Warm Hands To Caress You Each Night