How To Make Love Without Worrying About Arthritis Pain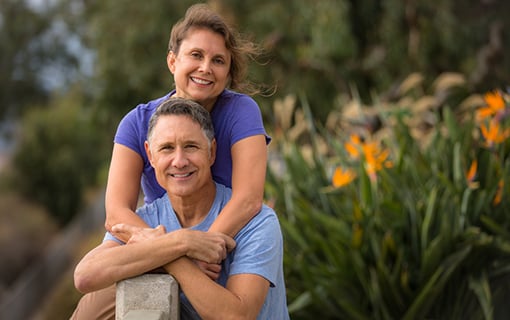 Sex is not just friction. There's a magic to it. Rawness in vulnerability and trust even if momentary. A "feel" most people may never reach.
When you think sex, you think waves and waves of full-body pleasure.
You think tingling sensations, pulsating heartbeats, undulating bodies, and explosive orgasms for both of you.
That's why it pained me when I spoke with a friend of mine recently.
She asked me for advice about lovemaking positions for couples suffering from arthritis.
Here's a couple who genuinely loves each other so much even in their 60s, who both still want to give each other so much erotic pleasure, but they're in pain whenever they attempt to do it.
I knew whatever position I tell her would only be a band-aid solution to the deeper problem.
So I did my research as a good girlfriend should, and found something profound.
FREE-FLOWING SEX
On Dr. Mark Wiley's website, he talks about how he reversed his crippling arthritis.
He dislocated his hip when he was 10 years old, and since then his injuries got worse and worse.
No drug, treatment, or surgery was able to provide long-lasting relief.
He had to travel to other parts of the world to seek the help of traditional doctors and healers from Japan, Taiwan, Singapore, Malaysia, and Philippines.
And now he's sharing his findings to the world through his website.
After thoroughly reading his website, I found that he talks about new technologies for pain relief, alternative pain treatments using topical creams and oils, arthritis remedies using natural herbs, nutrients, and traditional Chinese formulas, and more.
⇐ Check Out Dr. Mark Wiley's Website To Live Without Crippling Pain