Body-To-Body Massage Techniques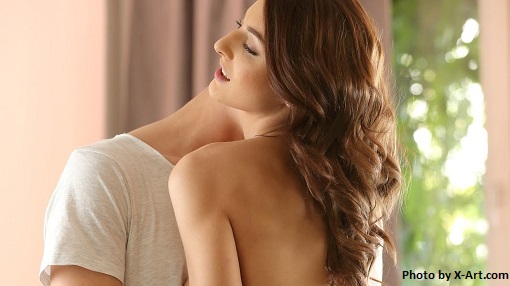 "Awakened touch is at the core of all great lovers. Words and touch are the tools that prime the sexual pump of your lover when they are used with intention, presence and caring. You should display confidence, authority, and patience by taking your time. That old song, women love a man with a "slow hand," says it all: take your time. Women are turned on by maleness, taking charge and a slow, firm touch filled with sensitivity and intention." — Dr. Devaki Lindsey Berkson, MA DC DACBN CNS ACN, hormone scholar and author of Sexy Brain
Most guys learn sex moves from porn. But all they see is the old push and pull.
BOOOOORING!
If you made love to me like that, you wouldn't get invited back into my bed.
One way to give her maximum pleasure during sex is to use your own body as a way to add even more sensation during sex.
And I'd show you how to do it myself, but someone's already taken up the pleasure of stripping down for you.
MOVE YOUR BODY FOR ME
So it's not just strong, hard, meat that's giving her what she's craving for…
You're going ALL IN for her.
And that's what she wants you to do.
However, just aimlessly pushing and pulling your body against hers is downright lame.
You'll want to make every movement, every stroke, every thrust, and every withdrawal as tantalizing and orgasmic as she wants it to be.
That's why Gabrielle Moore's Naked University teachers are here to show you every inch of their bodies, so you'll see everything you want (and need) to see to master these flesh-on-flesh pleasure techniques.
⇐ Even I Would Want You To Do Me Like This