FREE Online Workshop: Get Married To A Great Lady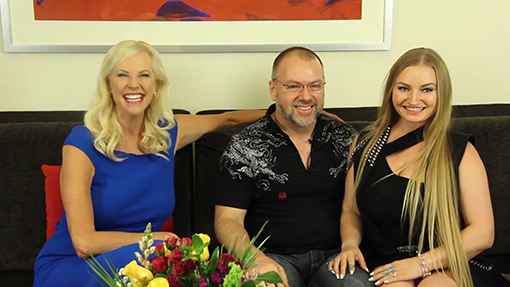 I really, really, really want you to come to my live event this Friday.
If you haven't had the chance to sign up for the FREE workshop I'm having with Mark Edward Davis, founder of Dream Connections, I'm reminding you that it's happening on the 15th.
That's two days from now!
If you want to get married to an amazing lady, I've found a fantastic channel for meeting single, gorgeous, and exotic women from Ukraine, Latin America, and Asia.
They are all vetted. It is not in any way a scam. I put my full reputation on this concept.
If you're just the least bit curious about what it might be like to marry an international woman, grab a cold one and join us on Friday.
Claim Your Spot Here ⇐ FREE Live Workshop (Truth About Russian Brides And International Romance) FRIDAY NIGHT ONLY!
I've got a whole lot of questions for Mark, and I know you probably have questions of your own.
Questions like…
"Are Russian women really into Western men?"
"Are these exotic ladies legit?"
"Is it true that they're just gold-diggers and green card hunters?"
"Are the stories of international scam rings true?"
Together, we'll interrogate Mark in a no-holds-barred workshop to reveal the truth about "mail order" brides.
We're going to make him spill the beans on the trend of Western men flying off to these exotic places in the hopes of an adventure of a lifetime…
And coming home with a beautiful blossoming bride the likes of Maria Sharapova, Anna Kournikova, Irina Shayk, and Mila Kunis.
OMG so HOT!
Mark is in the Ukraine right now with a group of guys.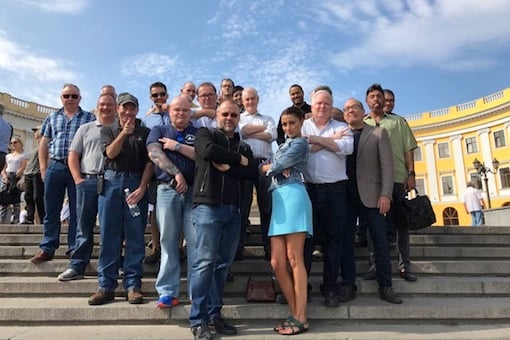 ODESSA
He says, "The tour here has started and all 25 guys are doing wonderful!
This photo was taken in Odessa.  We do a walking tour of Odessa before we got on the bus to head to Nikolaev and they meet their translators."
Click This Link To Register For The FREE Workshop ⇐ The Truth About Russian Brides (And How To Have Your Own International Wife)