The Penis Walk Technique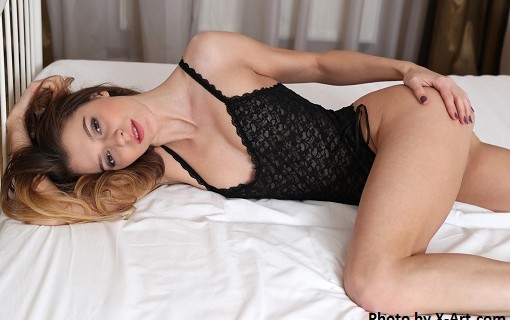 I love it when my guy knows how to use his manmeat to tease and please me.
A lot of guys just use their tool for 4 things: hand, mouth, vaj, and ass. Not necessarily in that order.
But did you know you can also use your hard pole to give her an out-of-this-world erotic massage?
Gabrielle Moore calls this the "Penis Walk."
And her girls get down, dirty, and butt naked to show you how they want it done.
MOVE YOUR MANHOOD ALL OVER HER
Excellent foreplay is essential for a woman's earth-shattering orgasms.
Without it, it's almost impossible to go beyond the clit orgasm that many women have already experienced.
Give her something new, lover!
Let her feel something that will make her want to close her eyes and open her mouth to moan and scream in uncontrollable, uninhibited, unfiltered pleasure!
Your penis is an extension of your body. Imagine if you had three arms. How would you give her an erotic massage she's never had before?
The girls over at Gabrielle Moore's Naked University are stripping to show you exactly how to creatively, and erotically use your penis to give your woman an experience she will never forget.
An experience she will fantasize about day and night.
⇐ Flesh-On-Flesh Erotic Massage Techniques That Give Her Earth-Shattering Orgasms