How To Satisfy Her Body's Sexual Hunger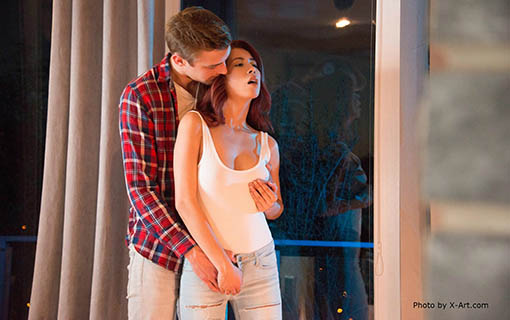 "Men need to touch a lot of skin surface on a woman's body to intensify their experience of pleasure and her brain experience."
—Dr. Devaki Lindsey Berkson, MA DC DACBN CNS ACN, hormone scholar and author of Sexy Brain
If your woman isn't as responsive to affection and sexual stimulation as you desire, one big possibility is that she just longs to be touched more passionately.
Especially when you're making sweet, sweet love to her.
Her skin and all other parts of her body are hungry for a lover's touch.
This is called "Skin Hunger."
And just because you're having sex doesn't mean her body is receiving the kind of touch she's craving from you.
TOUCH HER RIGHT HERE
Research from the Touch Research Institute found that people who exhibit symptoms of depression, anxiety, and even aggression might just be hungry for a lover's healing touch.
Imagine a time when you felt sad, depressed, angry, or stressed out. Didn't your body just ache for a warm, loving, erotic massage?
There's a healing power to touch. And if you know how to touch your lover the right way, in the right spots, and at the right time…
You'll get her to surrender her whole body and soul to pleasure.
And when you do this, you'll also prime her body to have more powerful, explosive, eyes-rolling-to-the-back-of-her-head orgasms.
In fact, if you DON'T do this, she might not even experience a full-body orgasm at all.
Gabrielle Moore and her girls are ready to strip everything off and show you, step-by-step, inch-by-inch, and blow-by-blow how to get your woman soaking wet, overflowing with pleasure, and constantly on the verge of climax just with your passionate touch.
So by the time you plunge in, she'll be ready to come on entry.
⇐ Be Entertained And Educated At The Same Time