Organifi Black Friday Discounts
Here's another Black Friday deal for you!
My good friend Drew Canole of Organifi is having a Black Friday and Cyber Monday sale on their Organifi

Green

juice drink.
Each bottle of Green Juice you order is now just $49.
PLUS! For every 3 or 6 bottles you order, you get FREE shaker cups.
What's so good about ORGANIFI GREEN JUICE?
You can literally get your healthy superfoods in one single drink without blending, juicing, or even going out to shop.
You've probably heard about superfoods like Chlorella, Moringa and Spirulina combined with beets, mint, Matcha Green Tea, Wheatgrass, Ashwagandha, turmeric, lemon and coconut water.
These superfoods give you mental clarity and an overall health boost. They also reduce stress, promote body detox and healthy skin, as well as enable increased immune function.
⇐ Discounted Price — Now $49/Bottle —  FREE Shaker Cups For Every 3 And 6 Bottles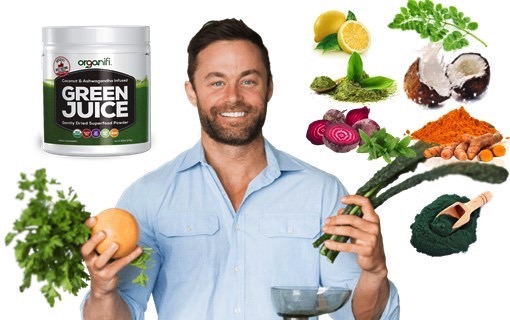 Instead of the usual Black Friday and Cyber Monday deals like gadgets and tech, these ones give you the boost your body and sex life needs.
Grab these deals before they're gone!