Squirting Orgasm Masterclass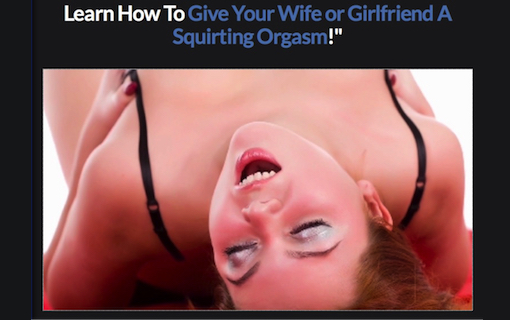 Here are three kinds of stimulation that will make a woman ejaculate… also known as, "squirting."
Every woman is able to squirt. It's a natural part of our physiology.
You have to also know the signs that she's ready to explode. As well as where and how to stroke her G-Spot to milk the ejaculate out of her Skene's gland.
When that hot fluid gushes out, it feels so rejuvenating. It's extremely intimate. And any woman can ejaculate.
To be a master at getting her to squirt during sex, you've gotta know the basics, as well as some advanced techniques.
And what better way to learn how to make a woman squirt than from a woman.
⇐ Naked University Season 4 SALE Is Going Away
 >>> Use The Code: "4MYINTIMATEFRIENDS" To Get FREE SHIPPING <<<
 Inside, you're about to learn from some sexy stripping teachers all about:
The 3 Types Of Stimulation For Her G-spot That Will Push Her Over The Edge Into Orgasm

The 3 Signs That She Is Ready To Have An Explosive Squirting G-spot Orgasm Now

The 3 Expert Techniques That Will Give Her The Most Intense Orgasms Ever.
See? It's not just hot babes and the lack of clothing. There's also some valuable sexy lessons in here for you.