How To Have A Healthy And Satisfying Relationship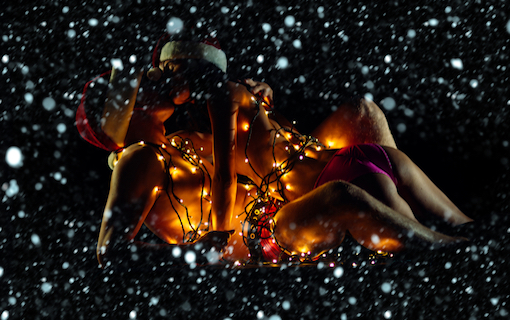 "She wants me to hold totally still after I've penetrated her… but I lose my erection. Help!"
Steamy-hot, passionate sex is a requirement for an optimal healthy, happy, satisfying relationship.
When your partner doesn't have enough sexual knowledge in the bedroom, all kinds of problems sneak their way into your relationship.
Read Raymond's crazy email below about the weird thing his fiancé does while they're making love.
When you're single, you need as many techniques to impress a variety of lovers as a married couple does to keep their sex life alive.
One of my male readers emailed me about this very topic. Here's what he said.
The Steamy Sex Ed® 60% HOLIDAY SALE Is ON!
Only 114 copies remaining as of this writing!
MEN CLICK HERE To Watch Free Sample Videos of the Steamy Sex Ed® Video Collection⇐ Have Steamy, Hot, Exhilarating Sex Each Time (Get Your Copy Shipped In Time For The Holidays!)
WOMEN CLICK HERE To Watch Free Sample Videos of the Steamy Sex Ed® Video Collection ⇐ Experience Slow, Sensual, Heart-Connected Lovemaking (Get Your Copy Shipped In Time For The Holidays!)
(I have to warn you: There are explicit images on the next page. However, they are not porn. These images are taken from my best-selling Steamy Sex Ed® Video Collection currently on sale at 60% off. I made this tasteful video collection for couples to watch together, singles to be ready for "The One", and for lovers who want sensual, heart-connected, passionate lovemaking.)
==================
"Hi Susan,
I'm hoping you are able to help, because I'm just not sure what to do exactly. I am a man 48, my beautiful fiancé is 50.
Her way of having sex is different than mine and as a result, I fear she might be getting bored with it. As such, I believe I am currently getting bored with it myself.
Here's what happens; while I'm inside of her after a period of time, before she comes close to orgasm and before I ejaculate; my penis begins to go limp, sometimes to the point of it sliding out and not being hard enough to go back in.
While having sex I like to move around feeling the inside of her vagina, caressing her clit and G-spot with a somewhat rhythmic and fluid motion which makes me rock hard.
However, she doesn't seem to like the movement. I also really enjoy the taste of her vagina on my tongue.
However when I attempt to go down on her, she pulls my head back up and tells me she doesn't want me to.
In fact, she will tell me to stop and just be still, wanting me to just hold my penis in the same spot without moving at all.
Well each time I follow her instruction and the action comes to a halt, my rock hard penis just goes away (along with the action).
SHE FAKES IT
Usually she will come close to having an orgasm just before my penis slides out of her from going limp and being wet which interrupts the rhythm. This causes her to keep getting close to, but not actually achieving a full orgasm.
Sometimes she will pretend she had one for my sake I guess. I can tell when they're real though, because I know how her body reacts when she's climaxing.
Sometimes I will go along with it, because it becomes difficult for me to get hard all over again.
Sometimes she has to pull out her toy so she can finish herself off, this causes me to overthink and I end up feeling weird as if I am unable to satisfy her.
Usually when it happens like that, I just put on my robe, and head to the garage to smoke a cigarette.
She's commented before by telling me she doesn't believe she turns me on anymore, oh she definitely does, but how can I convince her that she does after this happens?
What do you suggest I say or do, that will bring back the spark?
How can we connect better and get off together?
I'm just not sure what to do; please share your advice and any suggestions you may have before our relationship goes limp as well.
I love her and I don't want her to think that she no longer turns me on, because she does.
Nor do I want her to think negatively about herself or me. I'm really hoping you can help us both.
Thank you!"
Raymond (Name Changed For Privacy)
==================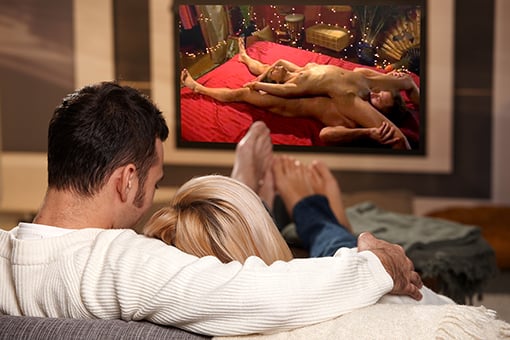 EDUCATE HER
Hi Raymond,
Oh wow! I get the most private questions from people and this one is a doozie!
Buddy, your fiancé asking you to do something that goes counter to a man's need for friction and stimulation of the penis to stay hard.
If you have to stop and hold still, of course you lose your erection.
It sounds like she "learned" how to orgasm in a very unique way. This is not normative and that's why it's not working for you.
She also sounds like she thinks oral is wrong or dirty or something. You have to talk to her and ask her directly for the specifics of why she doesn't like oral. It could be a fear of getting an infection or just that she's been repressed sexually by her family, her culture, her religion or even her girlfriends.
She needs some sex education. I suggest you get our Steamy Sex Ed® Video Collection and watch and practice along together.
Steamy Sex Ed® 60% Discount (Only 114 left) ⇐ MEN CLICK HERE For Steamy-Hot, Passionate Sex
Steamy Sex Ed® 60% Discount (Only 114 left) ⇐ WOMEN CLICK HERE For Slow, Sensual, Heart-Connected Lovemaking
Seeing other couples making love and having oral will definitely open her eyes to how it's done and all that she is missing.
I made these videos for women to watch together with their partners. So they are very suitable for couples.
But start at VIDEO #1. Take it slow with her. She has missed a lot of important information about sex. (There are as many women who feel like their partners didn't learn enough about sex too.)
Let me know how it goes.
Steamy Sex Ed® 60% Discount (Only 114 left) ⇐ MEN CLICK HERE For Steamy-Hot, Passionate Sex
Steamy Sex Ed® 60% Discount (Only 114 left) ⇐ WOMEN CLICK HERE For Slow, Sensual, Heart-Connected Lovemaking
Can't I just get ONE technique and be the best at it?
Sweetie, here's the truth. The reason why so many couples and lovers don't make it in the long run is because the sex gets boring.
You may think that's a shallow reason, but it's what I've learned after helping singles and couples with their relationships and sex lives for well over a decade now.
Sex is a part of human nature. In fact, it's a basic necessity. And when we take it for granted, it gets routine and boring.
What happens next is that lovers no longer get excited making love. And when this happens, they subconsciously no longer want to be together.
The cure for bedroom boredom is variety. Variety is the spice of life. And it's the spice YOUR relationship needs to stand the tests of time and life.
That's exactly why I made sure the Steamy Sex Ed® Video Collection is as tasteful and educational as it is hot, steamy and sexy.
Here's what's inside the Steamy Sex Ed® Video Collection:
Over 100 Orgasmic Massage Strokes

Over 30 Tantalizing High Touch Techniques

Over 20 Male Genital Massage Techniques

Over 20 Female Genital Massage Techniques

Over 10 Non-Invasive Anal Massage Strokes for Him and Her

Over 30 New Oral Sex Techniques for Pleasure

Over 20 Advanced Oral Sex Techniques for Climaxing

Over 10 Tantalizing Analingus Techniques for Him and Her

Over 20 Uniquely New Oral Sex Positions
You can literally try a new technique or position every weekend and have enough to last you and your lover for years! My gosh, imagine all the unique sexy times you'll be having.
Steamy Sex Ed® 60% Discount (Only 114 left) ⇐ MEN CLICK HERE For Steamy-Hot, Passionate Sex
Steamy Sex Ed® 60% Discount (Only 114 left) ⇐ WOMEN CLICK HERE For Slow, Sensual, Heart-Connected Lovemaking