Treat Your Partner The Way They Want To Be Treated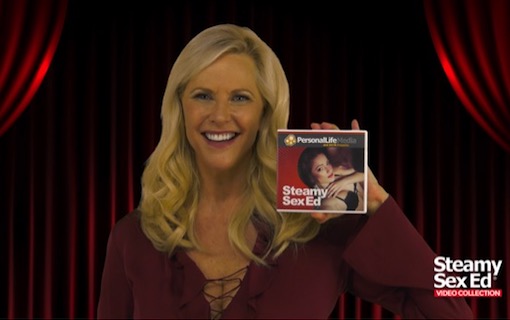 The truth is, I worried about sending you this because you don't know me that well… yet.
Above all, I want to earn your trust.
You may remember me from my Relationship Magic page about, "The Platinum Rule."
TREAT YOUR PARTNER THE WAY THE WANT TO BE TREATED.
And have them treat you the way YOU want to be treated as the key to a successful relationship using your "relationship values."
And now I want to broach a more personal subject. Your sex life. (scroll down)
TO PASSIONATE RELATIONSHIPS!
According to the new 
the top factors that separated the happiest 20 percent from everyone else in order are: sleep quality, sex life, job security, health of close relatives and chatting to neighbors.
Living happily includes having a satisfying sex life.
And what I've discovered in over a decade of being a trusted hot sex advisor to millions of people around the world is that knowledge is power.
But the key that will unlock your sexual satisfaction is not head-knowledge; it's the knowledge and wisdom of your body.
I'm talking about the kind of body-based knowing you get by watching, seeing, feeling, and hearing, someone who already knows what they're doing.
And that's why I want you to introduce you to my video series made for lovers by a woman.
My videos demonstrates bedroom skills: Heart-connected, female-positive lovemaking and intimacy techniques.
And right now, I'm having a 60% off Holiday Gift sale on my Steamy Sex Ed® Video Collection.
I created these videos for you to watch with your partner so he will know how you want to be made love to. And if you're single, to understand how to pleasure your man in ways he's never experienced with any other woman.
And I'm letting you know about all this because maybe, just maybe, you might be interested in improving your sex life with your partner or blowing the mind of your next lover.
Just Click On This Link ⇐ The Steamy Sex Ed® Video Collection
And I also want to let you know that this 60% off Holiday Gift sale ends on Monday, December 11th. You can get these videos in time for Christmas merriment.
I sincerely hope that you take some time to watch the video samplers on this page.
There's the main video where I explain the collection. There's another video with clips from the collection and the 8 different ways to enjoy the videos.
There's another video with samples take directly from the collection and this one does show genitals. And there's a really cute review from Lynn Rose and Bob Doyle from The Secret with their little dog, Cody where they sing a little ditty about the Steamy Sex Ed videos.
Just Click Here If You're Curious ⇐ Watch The Video Samplers Steamy Sex Ed® (60% Holiday Gift Sale Ends On Monday, December 11th)