Finding the Light Within Yourself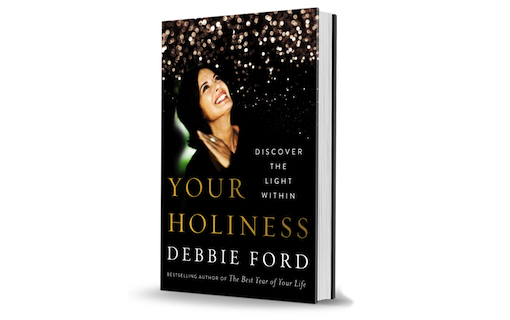 Lost Manuscript: Discover the Light Within You
"What you are seeking at the deepest level exists inside of you, in the quietude of your own inner world, in the privacy of your own sweet heart."
Debbie Ford, the beloved spiritual teacher and #1 New York Times bestselling author died 5 years ago from cancer. Debbie was most famous for teaching "shadow work," where you notice the things that you don't like in others and realize they are a reflection of your own issues.
My friend and Debbie's sister, Arielle Ford found a finished manuscript among her things in which she reflects on the astonishing holiness that resides in each of us. And today is the day this beautiful book is being released!
Your Holiness: Discover The Light Within ⇐ See Debbie Ford's Lost Manuscript On Amazon
If you order Your Holiness at Amazon you will get an incredible package of FREE bonus gifts:
— An exclusive interview with Debbie as channeled through world-famous medium James Van Praagh
— Archival audio files of Debbie's most powerful meditations and prayers
"On the fifth anniversary of her passing, and written during her long battle with cancer, Your Holiness is a raw and poignant exploration of the godliness that dwells in all of us. With Debbie's trademark brutal honesty and keen insight, the book is a bold call to unearth our latent spirituality. Filled with deeply personal stories about her own struggles and spiritual journey and motivational prayers, Your Holiness is a profoundly accessible pathway to harnessing the spiritual essence (holiness) that we all have."
"An extraordinary journey to higher consciousness. Read it and you may see the world as fresh, vibrant, and holy as if for the first time."—DEEPAK CHOPRA
**********
"May this book serve as the gift that it is, from the deeply empathic and wise soul that Debbie was and is." —ALANIS MORISSETTE
**********
"Use this book and open yourself to the light and compassion of the heavens."  —JAMES VAN PRAAGH, bestselling author and master medium
**********
"A treasure newly unearthed to be shared by all who are riddled by fear and anxiety."  —JUDITH ORLOFF, New York Times bestselling author of Emotional Freedom
Your Holiness: Discover The Light Within ⇐ See Debbie Ford's Lost Manuscript On Amazon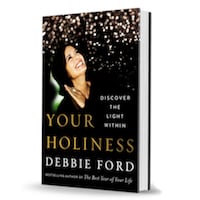 If you want to feel the treasure of your own life, you may enjoy this book.