Give Your Lover Boobgasms With This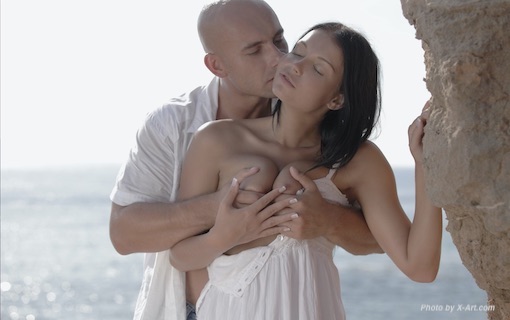 Your arms around me makes me want to scream with delight and pleasure.
Imagine you're about to come and explode inside your lover…
And something happens to distract you.
The doorbell rings. Your phone alarm goes off. Whatever.
And your orgasm stops halfway.
Well, that's what women feel like when you skip proper breast play before, during, and even after having sweet and savage sex.
She's missing out on a lot of orgasmic pleasure.
Pleasure YOU'RE supposed to be giving her.
That's why Gabrielle Moore is taking it upon herself to show you (together with her troupe of titillating naked teachers) exactly how to give your lover…
⇐ Watch Her Naughty Techniques Here
There's just something about a man who knows how to pleasure a woman's breasts the right way.
And no, it's not just squeezing, twisting, tickling, and sucking.
There are LOADS of ways to play with our breasts that stimulate our pleasure sensors.
Ways you won't learn in porn or in movies.
And when you're able to give a woman the kind of pleasure her boobies have been craving from you all this time…
Your sex life will never be the same again.